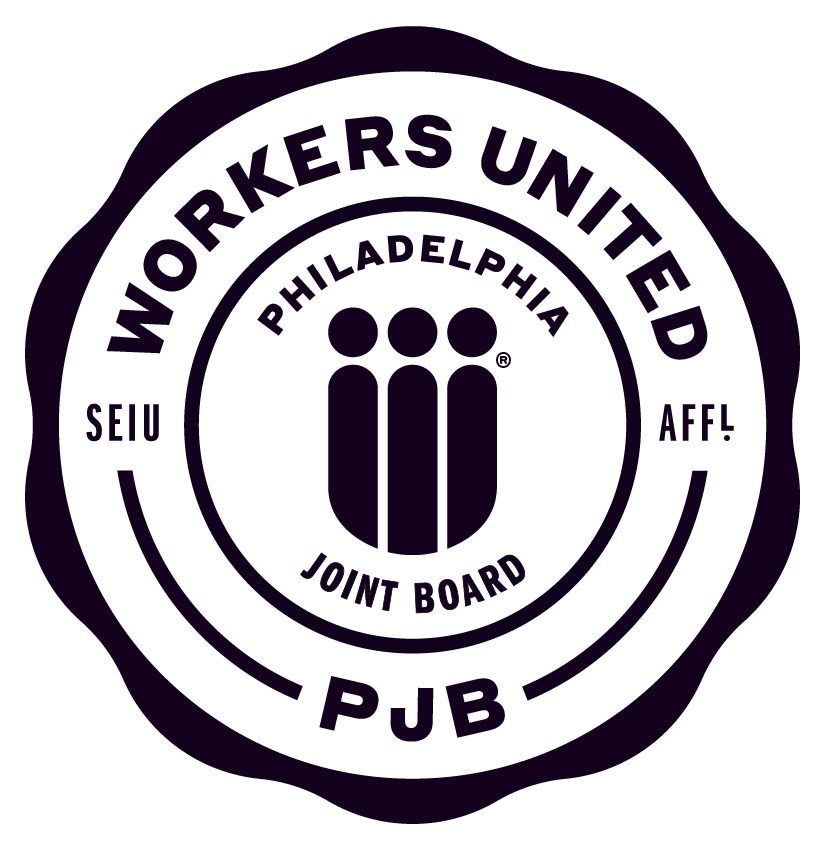 Philadelphia Joint Board of Workers United
SEIU

Inside Organizers
Based in the greater Philadelphia, PA area
Founded by radical immigrant garment workers, the Philadelphia Joint Board of Workers United remains committed to industrial unionism and to the class struggle. We believe that organizing a union is about building the power necessary to transform the workplace, the neighborhood, and larger society. When you organize, you're becoming part of a dynamic force for justice – the labor movement.
We represent workers across many industries — laundries and warehouses, garment factories and restaurants, manufacturing plants and non-profit organizations. We are building a project to increase worker power within and beyond these industries, and are looking for people passionate about organizing for social justice to participate in these efforts.
Join us!
PJB Workers United is launching the Greater Philadelphia Organizing Project (GPOP), a program designed to offer training and work experience to anyone interested in becoming part of the labor movement and organizing their workplace.
The program begins with a classroom component that goes over history, strategy, and tactics. New Organizers are then placed in the field on active organizing campaigns where they can develop their skills and get a real understanding of organizing work.
We believe that the best way to help workers – and the best way to learn union organizing – is through a focus on building strong worker committees. When you join us through GPOP, your commitment to us is to help build the movement in the Greater Philadelphia area. Our commitment to you is to help train you as an organizer and to work together to build a more just world for the working class.
To Apply
Please email Alex Riccio at ariccio@pjbwu.org
Include your name, email, and phone number
Please attach a résumé
Answer these questions:

Tell us something about yourself!
Why are you interested in joining GPOP?
What role do you see the labor movement playing in society?
WHEN APPLYING: Be sure to indicate that you saw this information at UNIONJOBS.COM.