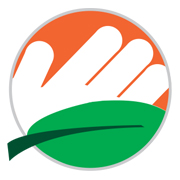 Labor Network For Sustainability
Making A Living On A Living Planet

Labor Climate Organizer
Will have a partial Maryland/DMV focus
(this is a remote position as LNS is a remote workplace)
Organization
The Labor Network for Sustainability (LNS) strengthens the climate justice movement by building bridges between the labor and climate movements and pushing for ambition across movements to build worker power and address the urgent climate crisis together. Our goals are: to put federal, state and local governments on a path to a sustainable, climate safe economy based on the guidelines established by the consensus of climate scientists; to assure that the new economy promotes social, racial and economic justice by creating quality jobs, strengthening the social safety net, protecting the commons and democracy, and; to assure that the economic transition to a climate safe economy is just and engages the leadership of workers and frontline communities in the process.
Role
The ideal candidate is a strategic thinker who has organizing experience in the labor movement, an understanding of union campaign strategies, labor movement dynamics, and building worker power and who wants to join the fight for transformative climate change. Under direction of the Organizing Director, the Labor Climate Organizer will engage in a variety of organizing projects to grow the network for this nimble and dynamic organization. A highly experienced candidate will help expand the organizing program to strengthen the labor-climate movement. The organizer will work on projects at both state and national levels.
Responsibilities
Build and maintain good relationships with direct lines of communication with partners in both labor and climate organizations.
Design and execute organizing plans to achieve project goals. Develop raps, factsheets and other organizing materials as needed. Clearly track and report on progress.
Represent LNS in coalitions with a focus on engagement that builds the labor climate movement.
Maintain an ongoing landscape analysis of the labor and climate movements and actively identify opportunities for engagement.
Qualifications
Experience in the labor, social justice or climate movements, with 3-5+ years' experience in community or labor organizing.
Familiarity with labor unions, worker organizations, and climate change.
Strong interpersonal communication and organizing skills.
Comfort and flexibility with working on several organizing projects simultaneously.
Ability to clearly and concisely prepare communications and materials.
Ability to make connections between policy engagement and organizing strategies.
Ability to comprehensively track and present information using Office and GSuite programs.
Ability to use social media to advance organizing goals.
Social Justice: a strong commitment to racial, economic, social and climate justice.
Ability to work independently and collaboratively within a team.
Educational requirement: Bachelor's degree or equivalent experience.
Salary Range
$50k – $60k annually - commensurate with level of experience. Health and ancillary benefits provided.
Location
This is a remote position as LNS is a remote workplace. LNS is seeking to fill two organizer positions. One of the two positions will have a partial Maryland/DMV focus; for that position preference will be given to candidates located in the area. Some domestic travel may be required.

LNS is an equal opportunity employer committed to identifying and developing the skills and leadership of people from diverse backgrounds and challenging patterns of political marginalization and oppression. People of Color, working-class people, differently-abled people and LGBTQ persons are strongly encouraged to apply.
To Apply
Please send a brief cover letter, résumé, salary requirements and three references to Margaret Chambers at: mc@labor4sustainability.org. Please include in your cover letter why you are interested in this position, your familiarity with community or labor organizing, a description of your organizing experience and other qualifications for the position. Please send your application as either a Word doc or pdf. Start date TBD.
WHEN APPLYING: Be sure to indicate that you saw this information at UNIONJOBS.COM.