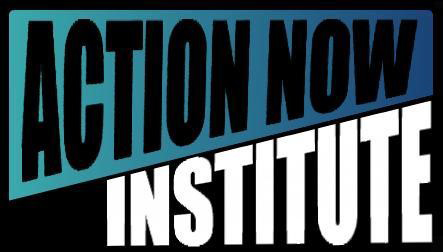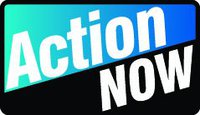 Action Now Institute
Action Now



Executive Director
Based in Chicago, IL
Overview
Action Now Institute, a 501 (c) 3, works for racial, social and economic justice by building leadership-capacity of community members, developing cutting-edge policy analysis, and driving data focused and results-oriented campaigns that promote our community leaders to the decision-making tables for their communities.
Action Now, a 501 (c) 4, fights for racial, economic and social justice for working families. Action Now members are south and west side community residents who are committed to building power in their respective communities and in the City of Chicago.
Violence, political corruption, historic rates of poverty, record low levels of voters engagement, civil unrest and unconscionable acts of racism disproportionately impact the people and communities on the south and west side of Chicago, the two geographic areas in which we primarily organize. We are seeking a smart, cutting-edge leader who is not afraid to confront these issues head-on and to actively seek system reforms that positively affect Black communities.
Examples of campaigns in which Action Now Institute/Action Now actively led or participated in include: Elected School Board; Criminal Justice Reform; The Fight for $15; Election for the Cook County State Attorney Kim Foxx.
Responsibilities
The Action Now Institute/Action Now Executive Director will have the primary responsibility to:
Embody and advance both organizations' missions through compassionate, strategic, and creative thinking and principled leadership;
Build citywide campaigns that connect to statewide initiative;
Establish and strengthen partnerships within the social and racial justice movement;
Demonstrate commitment to leadership development across the organization (members staff, and board);
Lead member-driven campaigns and actively build ANI/AN's base;
Actively pursue private and public funding. Write grants, applications and request for proposals. Comply with terms of grant agreements and report the impact of our organizing and advocacy efforts to individual and private donors in a timely manner. Seek out new funder partnerships;
Cultivate new revenue sources through contracts, memberships dues, earned income, and individual donations; and work with both boards to develop fundraising events;
Oversee all fiscal responsibilities including those necessary for auditing, budgeting, financial analysis, and implementation of internal controls and if applicable implement recommendations from auditor reports;
Direct all aspects of human resource management including, but not limited to, staff hiring, supervision, training, and mentoring;
Ensure that both organizations are guided by Black Liberation Theory and demonstrate a commitment to diversity, equity and inclusion within the organization; and
Address and resolve conflict effectively.
Requirements and Preferences
The Action Now Institute/Action Now Executive Director should:
Have experience as a successful Executive Director;
Have experience working with a board of directors;
Have experience working in and with Black communities;
Have a deep understanding of BIPOC-centered community organizing and public policy practice;
Demonstrate successful fundraising experience;
Be committed to creating a healing infused and trauma informed work environment;
Be representative of the Action Now Institute/Action Now membership;
Have a "get it done" attitude;
Be willing to roll up their sleeves and pitch in wherever needed;
Be passionate about the missions and work of Action Now Institute/Action Now;
Be a bridge builder;
Be able to manage diverse and demanding tasks;
Think creatively;
Be an authentic leader who is honest and forthcoming; and
Be comfortable with making tough decisions.
The Executive Director reports directly to the Action Now Institute/Action Now Board of Directors. Our new leader can expect to be compensated annually between $80,000 to $100,000 depending on their previous experience. Health, Dental, Vision and Life Insurance are provided.
Candidates are encouraged to apply as soon as possible, as we are prepared to hire when we find the right candidate. For best consideration please apply by June 21, 2021.
To Apply
E-mail résumé and cover letter, addressing why you are the best positioned to assume this role and what your previous experience is in organizing, fundraising, and supervising staff to the ANI/AN Transition Committee at: jobs@actionnow.org. NO PHONE CALLS PLEASE.
Action Now Institute/Action Now values a diverse workforce and in inclusive culture. We strongly encourage applications from all qualified individuals of every race, color, religion, gender, sexual orientation, gender identity or expression, age, national origin, marital status, citizenship, disability, veteran status, and record of arrest or conviction.
WHEN APPLYING: Be sure to indicate that you saw this information at UNIONJOBS.COM.