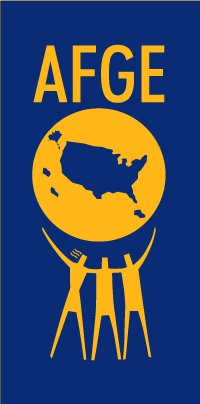 AFGE
American Federation of Government Employees

Temporary National Organizer
Membership and Organizing
National Vacancies
American Federation of Government Employees (AFGE)
Department: Membership and Organizing
Location: National Vacancies
FSLA Classification: Temporary up to 40 hours per week
Position Title: Temporary National Organizer
Salary: $25.00 per hour
Date of Revision/Creations: May 2021
I. INTRODUCTION
This position is located in the Membership and Organization Department, which provides central direction and control over efforts to increase and maintain AFGE membership at the highest possible level. The incumbent in this position will be primarily responsible for building AFGE membership, engaging in the NOW Phase 1 recruitment drives and grassroots union organizing in the NOW Phase 2.
II. DUTIES AND RESPONSIBILITIES
The incumbent of this position serves as a NOW Temporary Organizer, with the responsibility of implementing NOW recruitment and organizing objectives and plans.
Duties will include, but are not be limited to:
NOW Recruitment: working with AFGE Organizing Department and District staff to recruit in AFGE Locals pursuant to the NOW Plan. This will include virtual recruitment events, in-person recruitment events, phone banking, text/email outreach, coordinating logistics for recruitment events, identifying and tasking leaders and activists, mapping the workplace.
NOW Organizing: Engaging in coordinating Organizing department and District drives in AFGE Locals pursuant to the NOW Plan, including supervising, motivating, and training committee members, groups, and other officials in the techniques for organizing public sector employees. Assist in developing themes and promotional materials, conducting surveys, making organizing committee assignments, and monitoring progress. Demonstrates effective techniques for addressing and soliciting new members. Promotes locals and councils who are self-sufficient and successful in their efforts to form, expand, and maintain AFGE membership.
Assists in planning, coordination, development of literature, and media for NOW organizing.
Assists staff in creating and maintaining accurate data and mapping of assigned AFGE Locals.
The job will include frequent travel.
III. WORK ENVIRONMENT
This job operates in a professional environment working to establish Federation and departmental goals. The incumbent will routinely use standard office equipment such as computers, fax machines, scanners, and phones. Long hours are periodically required. The employees will periodically be required to do some lifting and/or move items over 25 pounds.
IV. CONTROLS OVER WORK
Works under the direct supervision of the Director, or appointed lead, in full coordination with Organizing department and district staff. Receives supervision in the form of work assignments, objectives, priorities, reporting requirements, etc. Applies knowledge of Federal Sector Labor Relations structure, procedures, services, labor relations laws, rules and regulations, and precedents. Within these constraints and conditions, the incumbent will work with colleagues, and supervisor to inform progress, need for assistance, and irreconcilable issues. Work is evaluated largely in terms of results achieved, and the ability to train and motivate others towards increasing AFGE's membership.
V. OTHER
Applicant must possess a BA from a college or university in such fields as English, Psychology, Sociology, Education, Public or Business Administration, or three (3) years of specialized experience.
In addition, the candidate must have the following skills:
Extensive experience in recruiting, motivating, and energizing potential union members.
Requires the ability to communicate effectively, both orally and in writing with union officials, individuals, and groups, and to train others in the techniques and methods for successful union organizing of public and private sector employees.
Requires the ability to plan and control organizing program objectives, to select campaign targets, assign work, develop themes and promotional materials, and handles publicity. Must demonstrate effective techniques for addressing and soliciting new members.
Requires considerable walking, standing, lifting, and carrying. Work is performed mostly in the field with possible exposure to adverse weather conditions.
Applicants must be a citizen of the United States, have a valid driver's license.
Display an interest in and loyalty to the American labor movement.
VI. EEO STATEMENT
AFGE provides equal employment opportunities (EEO) to all employees and applicants for employment without regard to race, color, religion, sex, national origin, age, disability, genetic information, pregnancy, marital status, sexual orientation, personal appearance, gender identity and/or gender expression. In addition to federal law requirements, AFGE complies with applicable state and local laws governing nondiscrimination in employment in every location in which the company has facilities. The policy applies to all terms and conditions of employment, including recruiting, hiring, placement, promotion, termination, layoff, recall, transfer, leaves of absence, compensation, and training.
To Apply:
Interested applicants please submit résumé to jobs@afge.org.
WHEN APPLYING: Be sure to indicate that you saw this information at UNIONJOBS.COM.