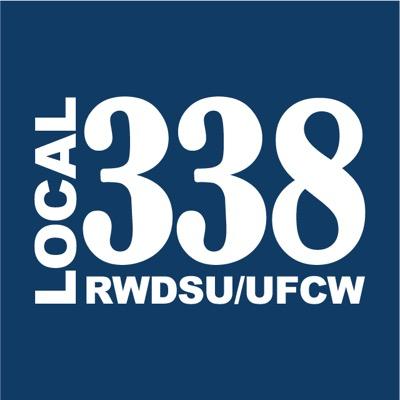 Retail, Wholesale and Department Store Union
Local 338

Funds Administrator
Based in Mineola, NY
Come join our labor organization's team of professionals! Every day, we work together to make a difference in the lives of our members and all working people.
We represent a diverse membership in various industries throughout New York and New Jersey. Our organization, located in western Nassau County, employs dedicated, determined, and passionate advocates who, together, make a significant impact in the lives of our members through representation, education, legislative advocacy and comprehensive benefits.
The Funds Administrator plays a critical role in our organization, complementing our overall mission through the delivery of the most innovative, comprehensive, cost-effective benefit programs to our members. Reporting to the President & Chair, the Funds Administrator works collaboratively within the organization's leadership team, Fund's management staff, vendors, attorneys, and Trustees applying a team-based approach to both maintaining and creatively enhancing the overall benefit funds.
The Funds Administrator administers and manages all aspects of member benefits provided through the Local Affiliated Benefit Funds, including Health & Welfare, Pension and Annuity Funds, and Member Assistance Program ensuring legal compliance in all aspects. Upholds the highest standards of member service while ensuring an efficient and cost-effective approach to benefit delivery.
The successful candidate must possess well developed leadership skills, be highly self-directed and self-motivated, able to work independently, as well as in a highly team-oriented environment. Candidates must possess strong written and oral communication skills, as well as critical thinking and problem-solving skills while being able to multi-task, and consistently adhere to meeting deadlines and prioritizing. Supervisory skills and direct supervisory experience are all required to successfully meet the needs of this position.
Responsibilities include but are not limited to:
Overall responsibility for Fund's medical, administrative, call center, pension/annuity office staff; work with supervisors to review and modify workflow, work processes and assignment of tasks, as appropriate.
Respond to questions from Trustees, Union staff, Fund staff, and supervisors.
Review, maintain, and develop all Fund administrative procedures in order to make policy recommendations to Trustees based on a review of fund data and information in conjunction with external research.
Develop budgets for Health & Welfare, Benefits, Annuity, and Pension Funds; review administrative costs and develop initiatives to contain cost trends, particularly in the Health & Welfare Fund.
Liaison between Affiliated Benefit Funds and all vendors, actuary, accountants, attorneys, and consultants regarding all Fund related matters.
Identify the need for and develop Funds' programs to address those needs; negotiate contracts with Fund vendors:

Conduct RFPs as appropriate to identify best vendor/consultant for the Fund.
Key person for all implementation with new vendors (e.g., Computer Software Vendor, PBM, Case Management and Disease Management vendor, claims auditing vendor, etc.), including workflow integration, and participant communication, where appropriate.
Identify and coordinate with different vendors to improve our benefits.

Review and authorize invoices from all vendors.
Develop recommendations of Plan changes and amendments in collaboration with Actuarial Consultant and Fund Counsel for Trustee approval.
Create and update SPDs, SBCs, SMMs, and other Fund communications to participants, employers, etc., as appropriate.
Promote and negotiate participation in Funds with employers of sister locals through participation agreements.
Actively stay abreast of changes in federal and other laws affecting benefit plans, as well as understanding changes in the benefits industry and its various components, and other factors impacting benefit plans.
Oversee Fund compliance with HIPAA, COBRA, PPACA, ERISA and all governmental statutes and regulations impacting benefit plans.
Create and/or edit required notices and ensure they are distributed and/or filed on a timely basis, including, but not limited to, ACA health coverage disclosure notices (IRS 1095B notice and filing), annual funding notice, summary annual reports, and ERISA 104 (d) notice.
Create and oversee annual and special benefit enrollment processes, including creating and editing enrollment material and forms.
Work with Secretary Treasurer, Executive Vice President, Controller, Senior Director of Internal Operations, IT Director, Finance, and/or Assistant to the Fund Administrator, to ensure contract information related to commencement of billing eligibility rules in our system reflect CBAs, and that eligibility files to vendors are reviewed by the staff and are correct.
Work with Fund Managers and Pension/Annuity Representative to ensure that our IT system correctly reflects our Plan provisions and rules, and functions as efficiently as possible.
Generate monthly reports to Stop Loss carrier; liaison between H&W Fund and broker and stop loss carrier; gather data and reports related to annual reapplication process; negotiate stop loss terms and costs.
Key person in dealing with governmental audits of Plans and Funds.
Oversee compliance with NYS Public Goods Pool reports (generated by Finance using computer system), including review of members counts and claims surcharges.
Work collaboratively with Communications Director on the Scholarship program, i.e. editing and reviewing related written material and member communication, review of consultant recommendations, etc.
Attend contract negotiations as appropriate; provide recommendations regarding contract language affecting benefit funds; provide recommendations, working with Fund actuary, regarding contribution rates.
Overall responsibility for withdrawal liability procedures and processes for the Pension Funds.
Oversee Member Assistance Program; supervise MAP Director; work with MAP Director to create and edit member communications, review contracts with vendors, and help administer the program.
Supportive role in all organization fund raising initiatives, i.e., golf outing, breast cancer, etc.
Attend and participate in various meetings: Senior, Executive Board, Area, and Trustee meetings.
Train and develop Fund supervisors.
Minimum Qualifications:
A Bachelor's degree in related discipline, Master's in related field preferable and/or CEBS
Bi-lingual Spanish speaking is preferable.
Seven (7) years of direct fund and supervisory experience
An equivalent combination of training, education and experience in related fields and educational disciplines
Experience with/in mission-based organization is required.
Must be flexible with schedule.
Must possess a valid state driver's license.
We offer a dynamic work environment that welcomes initiative, creativity, and a passion for learning along with providing a comprehensive compensation package.
To Apply:
Candidates who meet the requirements can submit their résumé and cover letter to: sdiohresources@gmail.com.
WHEN APPLYING: Be sure to indicate that you saw this information at UNIONJOBS.COM.