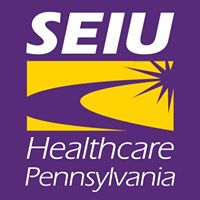 SEIU Healthcare Pennsylvania

Digital Campaign Organizer
Various locations throughout Pennsylvania
Summary:
SEIU Healthcare Pennsylvania is looking for a Digital Campaign Organizer to design and drive digital communications and organizing strategies with homecare workers.
Background:
The United Homecare Workers of Pennsylvania, a partnership of SEIU Healthcare Pennsylvania and AFSCME District 1199C, is the largest organization of home care workers in Pennsylvania. Our members provide care to seniors and people with disabilities in their homes, allowing them to live with dignity within their communities. Together, we are fighting for higher wages, health care, and training to provide better care and a stable long-term care system for all.
The disparate nature of this workforce presents unique challenges for organizing and collective action; workers rarely know each other and are often required to stay at home in order to provide care. This makes the role of Digital Campaign Organizer critical in our organizing program.
Duties and Responsibilities:
The Digital Campaign Organizer performs a wide range of duties within the UHWP team to implement effective strategies to grow union membership, engage members in collective action, develop union leadership, build relationships between workers, and win campaigns. Responsibilities are focused within but not limited to the digital space. We believe in-person engagement with our members and an understanding of our membership growth and engagement models creates a stronger digital program overall.
Typical responsibilities include:
Lead effective implementation of digital campaigns
Work to create and implement short- and long-term digital strategies for membership growth, member engagement, and leadership development
Generate opportunities to identify not-yet union members and bring them into the union
Generate opportunities to identify and engage existing union members and supporters in measurable online actions through alerts, infographics, key messages, etc.
Design ladder of engagement opportunities to deepen members sense of identity and involvement with the campaign and each other, including both online and offline engagement
Coordinate with the other members of the home care team to integrate on-line and off-line organizing efforts.
Design and monitor all metrics, recommend changes and modifications based on metrics, document campaign strategies
Learn the basics of our organizing model to participate in team wide membership growth and engagement activities
Lead UHWP Digital communications
Collaborate with the Communications Director and the Homecare Director to design campaign messaging around home care worker issues
Produce creative and engaging content for social media, including graphics and video
Expand the reach of the union's social media
Utilize social media and texting programs to maximize digital list building
Prepare campaign informational pieces for distribution or other promotional activities
Study the landscape of national and Pennsylvania digital communications and identify key voices to amplify our messaging
Develop relationships with activists, digital practitioners and influencers across the state
Qualifications:
Bachelor's degree or equivalent experience required
Two to three years' experience in media, communications, or online organizing
Previous experience in union, community, or political organizing
Excellent oral and written communications skills plus design and layout proficiency
Ability to edit basic video for social media use
Strong analytical skills and comfort breaking down and attacking open ended problems.
Ability to build strong relationships inside and out of the organization.
Strong project management skills: ability to juggle multiple projects, organize and prioritize, and respond quickly to changes (agency experience a plus).
Sharp attention to detail and ability to manage tasks.
Desire to be a digital thought leader and influencer to the growth and culture of the union
Must be willing and able to make data-driven decisions and function in a ROI driven environment
Continuous test-and-learn mentality.
About SEIU Healthcare Pennsylvania:
SEIU Healthcare Pennsylvania is the fastest growing, most dynamic organization uniting 45,000 hospital, nursing home, and home health care workers from all areas of the healthcare industry. We are the nurses, caregivers, dietary workers, lab technicians and housekeepers who work in Pennsylvania's nursing homes, hospitals, home health care, state health facilities and auxiliary health care services. Together, we advocate to protect patient care and expand access to quality health care for all. We fight to improve our working conditions and make sure that the healthcare industry creates more good, family-sustaining jobs. We organize in our communities for racial equality and social justice. We lift each other up and create pathways for ordinary nurses and healthcare workers to become extraordinary leaders for change. We are part of SEIU, the largest union in the country and a leader of the Fight for $15 and a Union; together we are taking on corporate power and helping to build a wider movement for economic, racial, immigrant, and environmental justice.
Physical Requirements:
Work is generally performed in an office setting with frequent attendance at union meetings, rallies, lobby days, and other events required. Long and extended hours and travel in state may be required. A driver's license and a working vehicle are required.
Compensation:
Competitive salary package and benefits including defined benefit pension (with contributions beginning after six months employment), optional 401K type plan, and fully paid health insurance
Equal Opportunity:
SEIU Healthcare Pennsylvania is an Equal Opportunity Employer. Women, LGBT people, and people of color are strongly encouraged to apply.
Location:
Pennsylvania (various locations)
To Apply:
Please send a résumé and cover letter explaining your interest to: sharmika.fargen@seiuhcpa.org.
Please include the words DIGITAL CAMPAIGN ORGANIZER in the title of your email.
WHEN APPLYING: Be sure to indicate that you saw this information at UNIONJOBS.COM.