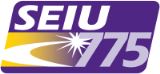 SEIU 775

Organizers
Growth Department
Based in Seattle, WA



SEIU 775 HQ
*NEW Organizer Positions with a Progressive Union!
SEIU 775 is a dynamic and progressive union committed to organizing and building worker power. We are a union of 46,000 long term care workers and growing in Washington State. We work toward economic and racial justice in our communities and build powerful worker organizations for long term care workers.
SEIU is the nations' largest union of immigrant workers and SEIU 775 has consistently supported and led in our community's social justice initiatives including racial justice, income inequality, immigration reform and affordable health care for all.
Job Description: Organizers in our Growth (new organizing) Department at SEIU 775 help workers form unions by identifying and developing worker leaders, engaging with workers 1-on-1 and in groups, and by mobilizing members and the community to support a pro-worker agenda. Growth organizers work in coalition with other unions and community groups to support low-wage worker organizing across industries and across the region and country.
The Growth Department at SEIU 775 values experience and we also foster an environment where organizers have opportunity to grow through mentorship, development programs and on the ground training.
This position is included in the Staff Union Bargaining Unit and is a full-time, salaried, overtime-exempt position.
Location: Based out of SEIU 775 HQ (Seattle)
Join a growing team of organizers doing innovative organizing throughout the Pacific Northwest by:
Engaging, motivating, and activating worksite leaders and member organizers around a vision of union difference
Conducting broad and intensive outreach efforts to non-union workers
Building one-on-one relationships with workers
Identifying, recruiting, and developing worker leaders
Conducting individual and group meetings with workers to move organizing campaigns forward.
Planning and carrying out effective organizing campaigns
Mobilizing for actions and events to support worker organizing efforts
Engaging workers in our fight to promote racial justice and combat white supremacy
Working with non-union workers to successfully form powerful unions
Desired Qualifications:
Professional experience in union organizing or community-based organizing
Developed understanding about how to find and activate workplace leaders
Bilingual fluency preferred
Required Qualifications:
Demonstrated commitment to social & economic justice
Ability to work independently & with a team
Willingness to conduct work site visits and home visits
Strong planning, time-management, and problem-solving skills
Willingness to work with people from diverse cultures and backgrounds
Ability to work long and irregular hours, including nights and weekends
Excellent listening, oral and written communication skills
Basic computer literacy and ability to learn necessary technology tools
Willingness and ability to travel as needed
A drivers' license, a car, automobile insurance, and a cell phone with NW regional coverage
The ability to exercise discretion and independent judgment
Typical Working Conditions: The physical demands described here are representative of those that must be met by an employee to successfully perform the essential functions of this job. While performing the duties of this Job, requirements include:
Regularly drive a car, operate a computer, a cell phone, and other general office equipment.
Occasionally to walk from door to door for 3 hours at a time with rest and meal breaks
Stand; walk; and sit for hours at a time.
Occasionally lift and/or move up to 25 pounds.
Sometimes travel, work irregular hours to prepare for, and attend events and union activities.
Specific vision abilities required by this job include close vision, distance vision and ability to adjust focus.
While performing the duties of this job, the employee is occasionally exposed to outside weather conditions.
The noise level in the work environment is usually moderate but can elevate during events and campaign activities.
A regular work week can be 8 hours a day 5 days a week. Frequently job requirements exceed 8 hours a day.
Occasionally, when we have major events to plan for, a Media Relations & Communications Specialist must be able to work every day for 2 weeks.
Employee may be required to travel for days, weeks, and sometimes months at a time, to Montana, to other parts of the Washington State, or to other states. During this time Program Staff stay in hotels and work requirements are the same as above.
Reasonable accommodations may be made to enable individuals with disabilities to perform the essential functions.
Compensation:
Salary and benefits are set by collective bargaining agreement, actual salary step depends on experience. Benefits include fully employer-paid family health, dental and vision insurance, life insurance, a generous leave package, car allowance, mileage reimbursement, cell phone allowance, fully employer-paid pension (defined benefit plan), an optional 401(K) plan (no employer match), and other benefits outlined in the policies of SEIU 775 and the staff union contract. This is a full-time, salaried, overtime-exempt position.
To Apply:
Please send GRO organizer résumés to: Megan.Parke@SEIU775.org.
WHEN APPLYING: Be sure to indicate that you saw this information at UNIONJOBS.COM.