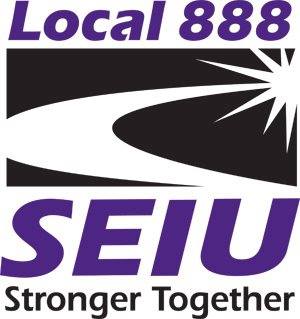 SEIU Local 888

Political Director
Based in Braintree, MA
Job Title: Political Director
Salary Range: $65,000-$75,000
Location: Braintree, MA
Hours: Irregular Hours
GENERAL DESCRIPTION
The Political Director reports to Local 888's President and is responsible for leading the union's political and legislative program. The Political Director is also responsible for the success of Local 888's Committee on Political Action (COPA).
DUTIES & RESPONSIBILITIES
Work with the President, Executive Board, and chapter leaders to develop legislative and budget priorities.
Lobby on behalf of Local 888 members with elected officials in cities and towns and in the legislature.
Draft legislation, enlists sponsors, and track progress of bills in the state legislature.
Prepare testimony for the president and/or testify in support of the union's priorities.
Supervises Local 888 Political Organizer.
Recruit and train Member Political Organizers.
Coordinate mailings, phone banks and other support for endorsed candidates
Prepare fact sheets and other written material for legislative, budget, and political campaigns.
Work with the Organizing Director to garner political support for organizing campaigns
Work with the Internal Organizers to coordinate political support for contract campaigns
Oversee and advise the Local 888 Committee on Political Action (COPA).
Make recommendations to COPA on political contributions and endorsements
Represent Local 888 at political events
Monitor legislation and the state budget. Keep the president, staff, COPA, and Chapter Presidents up to date on developments.
Attend Executive Board and State Council meetings as needed.
Write articles on politics and legislation for the Local 888 newsletter
File required lobbying reports with Secretary of State.
Build COPA membership through in-person meetings (and other means) and with recurring political donations via voluntary payroll deductions.
Work with SEIU Local 888 internal organizers to set up chapter meetings focused on increasing member participation in political action and participation in the COPA committee.
Assist Local 888's endorsed campaigns, including canvassing, phone banking, member organizing and public events.
Maintain regular communication with Local 888 members and the general public.
Keep member political data up to date in the Voter Activation Network (VAN)
Other duties as assigned
EDUCATION & EXPERIENCE
Political or union campaign experience.
Communication skills to express policy issues in a manner that will be accessible and motivating to average members.
Candidates must be able to function well within a team structure. Must be prepared to work in coalition with groups outside of organized labor.
Commitment to the labor movement and agenda for working families.
Computer skills and knowledge of office software packages (MS Word, MS Excel and MS Access, MS Outlook).
Proficient with web tools, and voter databases.
Must be legally allowed to participate in lobbying activities at the State House.
Knowledge of administrative and clerical procedures.
Bi-lingual in Spanish a plus.
WORKING CONDITIONS
May be required to work long and irregular hours, at times work on weekends and holidays and to travel as needed.
A car and valid driver's license are required.
COMPENSATION
100% employer paid health insurance, short and long-term disability and dental/vision
100% employer paid pension based on percentage of base salary
401K
Vacation time, holidays, sick, and personal
Car Allowance
Cell phone allowance
To Apply:
Please submit résumé to humanresources@seiu888.org
SEIU Local 888 is an Equal Opportunity Employer
WHEN APPLYING: Be sure to indicate that you saw this information at UNIONJOBS.COM.