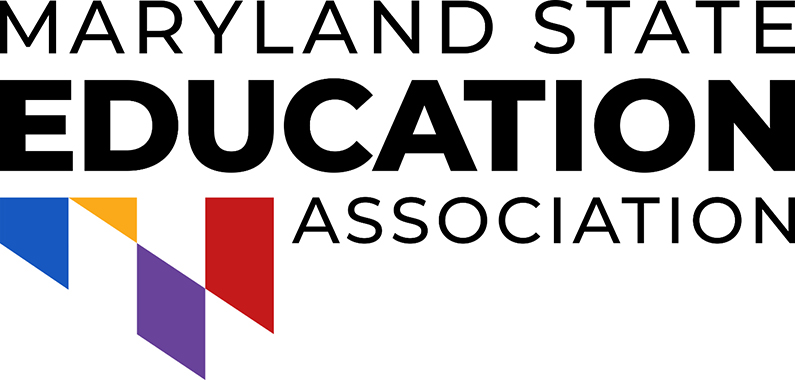 Maryland State Education Association

Organizational Specialist – Equity Organizer



Center for Affiliates and Advocacy
Based in Annapolis, MD
Maryland State Education Association (MSEA) is the Maryland affiliate of the National Education Association (NEA). MSEA is a union and professional association headquartered in Annapolis, Maryland representing more than 75,000 educators and school employees working in Maryland's public schools. MSEA is dedicated to improving the teaching and learning experience; negotiating professional compensation and advocating for increased education funding and working conditions for public school employees; promoting academic achievement for all students; and protecting labor, civil and human rights for all.
JOB SUMMARY:
The Organizational Specialist – Equity Organizer will serve as a team member under the direction of the Center for Affiliates & Advocacy (CAA) designated manager. This is a union position, and will support moving the association's strategic objective on racial-social justice, developing an inventory of current trainings and the development of a racial-social justice toolbox that remains current and can be used to support racial-social justice organizing at the state and local level. This position requires the individual to support existing programs and create new ones as well as develop and deliver training for MSEA locals and members, and upon request of management, association staff. The individual will possess an expertise in organizing and demonstrated success with educators of color or other comparative diverse populations. The individual will also possess a high degree of interpersonal skills, ability to collaborate among diverse groups of people, event/conference planning skills, and a deep understanding of organizing with the ability to create change through organizing. The position also requires the individual to understand and employ at appropriate times facilitation, education, and/or training skills.
RESPONSIBILITIES:
Develop and coordinate annually the CAA Racial Social Justice Summit, in conjunction with the HCR Committee, as well as other conferences, workshops, trainings, and group facilitations for staff, local affiliates, and association members.
Coordinate the annual MLK Celebration in conjunction with the appropriate workgroup.
Support the development and implementation of MSEA's strategic objective on Racial-Social Justice: Training and Organizing.
Serve as staff liaison to the Minority Affairs Committee and the Human & Civil Rights Committee.
Coordinate the Minority Affairs Committee trainings in conjunction with the Committee.
Work with UniServ Directors and other association staff to build an understanding and to accomplish goals and CAA strategic objectives.
Attend local/state/regional/national conferences, workshops, events, and trainings that are relevant to equity in education, professional development, and other programs to remain knowledgeable and aware of best practices and current research, as approved by the manager.
Provide ongoing research and serve as an information source for association staff, the state association, and local affiliates regarding matters pertaining to racial and social justice.
Deliver training on components of the Racial-Social Justice Toolbox for locals and members. At the request of management, partner with the Center for Education Policy and Practice to provide professional development for staff in racial and social justice and racial equity in education.
Utilize organizing and strong interpersonal skills to move the association forward in social justice work, particularly racial-social justice, and equity in education with staff, members, and the public.
Utilize the resources of the association to create and develop collaborative internal and external partnerships (at the local and state level) in support of MSEA's strategic plan, goals, objectives, and new business items.
Performs other duties as assigned.
QUALIFICATIONS:
Master's degree in Human Rights with a strong focus in social justice required.
Three-to-five years of experience in social justice work in a union setting preferred.
Three-to-five years of experience in organizing educators of color or other comparable diverse populations preferred.
Demonstrated ability to exercise independent and expert judgment, initiative, and resourcefulness.
Demonstrated ability to identify and analyze various options in determining an appropriate course of action.
Demonstrated ability to perform duties with a high level of efficiency and accuracy.
Demonstrated ability to manage multiple projects in conjunction with other assignments.
Demonstrated ability to work independently within the association, with UniServ staff, affiliates, and members to accomplish the goals of the association.
Demonstrated ability to interact effectively and frequently with individuals and groups both inside and outside the association in moderately unstructured situations.
Proven experience as a trainer, educator and/or facilitator with a wide range of technical skills, principles, and practices.
Experience and commitment to working in a team environment and the willingness to share responsibilities with colleagues and act as a team leader.
Demonstrated ability to influence, motivate or lead persons or groups in gaining compliance with association objectives by persuasion or negotiation.
Demonstrated proficiency in verbal and written communication.
Demonstrated ability to use computer programs such as Microsoft Office Excel, Outlook, PowerPoint, Publisher, and Word.
Willingness and ability to work long hours, nights, and weekends and to travel statewide on short notice to assist with member issues and professional development as required.
Has or able to obtain and maintain a valid driver's license.
DESIRABLE QUALIFICATIONS:
Broad understanding of the critical issues and problems facing the public schools and public-school employees regarding equity in education.
MSEA is an EQUAL OPPORTUNITY EMPLOYER.
Date of Employment: As soon as possible
Compensation:
The starting salary for this position starts at $80,739 and is linked to a collective bargaining agreement for the 2020-2021 contract year that caps out at $145,241.
To Apply:
Interested applicants should submit a completed application package (application, résumé, and cover letter) to: careers@mseanea.org, or mail a completed package to: MSEA, c/o Careers/OS-EO, 140 Main Street, Annapolis, MD 21401. Applications can be found on the marylandeducators.org website. All applications must be typed.
MSEA is committed to the principle of equal employment opportunity for all employees with a work environment free of discrimination and harassment. All employment decisions at MSEA are based on business needs, job requirements, and individual qualifications without regard to race, color, religion or belief, national origin, sex, age, sexual orientation, gender identity, marital status, or disability.
WHEN APPLYING: Be sure to indicate that you saw this information at UNIONJOBS.COM.