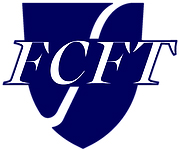 Fairfax County Federation of Teachers
AFT Affiliate Local 2401

Executive Director
Based in Springfield, VA
The Fairfax County Federation of Teachers (FCFT) seek an experienced, dynamic, passionate Executive Director who has demonstrated success in leading staff and directing resources. Our ideal candidate would possess strong, collaborative management skills with a background in education, public policy, organizing, and labor relations. As Virginia enters new territory with collective bargaining, we are seeking an executive director who will work jointly with membership and staff to continue to build a strong union for Fairfax County Public School employees. FCFT is a local of the American Federation of Teachers.
Position Description and Responsibilities:
The Executive Director is a key advisor to the President and over-sees the day-to-day activities of the FCFT staff in collaboration with the management team. They will report directly to the President and elected Executive Board. Primary duties include over-sight of the various departments, staff development, monitoring of organizational operations, resolving problems that arise, attendance at prescribed internal and external meetings, and tracking of activities as posted on the internal calendar.
(This section provides a general summary of the most significant job duties performed. It does not explain in detail every single duty performed.)
Manage and oversee the administration, communications, budgeting, governance, organizing and member outreach, legislative advocacy, and general operations for the Local.
Monitor policies, regulations and procedures of the Fairfax County Public School system that impact members and have a working knowledge of the educational and personnel requirements of the Virginia Code.
Support the production of relevant correspondence, speeches, brochures, flyers, etc. Must be prepared to respond and correspond in written or verbal form to questions or comments from members, staff, FCPS employees, public or private officials. Has ability to speak in public.
Monitor staff performance to ensure successful operations and activities, including engagement, training, and development. Promoting a culture of organizing and ensuring FCFT continues in be a member driven organization.
Experienced in organizing, collective bargaining and representation. Able to adapt to the collective bargaining process, as it is developed and implemented within the Fairfax County Public Schools. Ability to negotiate contracts, advocate on behalf of members and resolve disputes.
Has familiarity with strategic planning and budgeting.
Keeps sensitive information confidential; remains cool under pressure and exhibits leadership skills within and without the FCFT organization.
Develop and maintain external relationships on behalf of FCFT with elected officials, employees of FCPS, the general public, and other public/private organizations is essential.
Should be able to step-in and train other staff members, most particularly in the area of Membership Services and Human Resources.
Must be available and willing to work extended hours per day or per week, including weekends and holidays, as necessary to meet its business needs. Must be willing to travel as needed to Richmond or other locations.
Performs other duties as assigned.
Qualifications
Bachelor's Degree or 5 years of labor/member relations' experience in a unionized setting.
Negotiation and/or collective bargaining skills: proven ability to mediate disputes and negotiate with tact and diplomacy, and general knowledge of federal and state labor law.
Strong oral and written communication skills.
Ability to organize, prioritize and coordinate multiple projects at once.
Shows initiative and sound judgement with an understanding of public policy.
Demonstrates professionalism and instills trust in others.
APPLY HERE!
Or, submit résumés to: hresources@fcft.org.
WHEN APPLYING: Be sure to indicate that you saw this information at UNIONJOBS.COM.