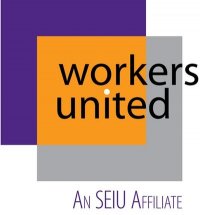 Workers United Upstate New York



Project Germinal Organizing Training and Work Experience
Based in Upstate New York
"With all their faults, trade unions have done more for humanity than any other organization that ever existed. They have done more for decency, for honesty, for education, for the betterment of humanity, for the development of character, than any other association of people." — Clarence Darrow
Founded by radical immigrant garment workers, Workers United Upstate remains committed to industrial unionism and to the class struggle. We believe that organizing a union is not just about winning higher wages and benefits. It's about changing power dynamics and building solidarity. When you organize, you're creating something bigger than yourself. You're becoming part of a dynamic, transformative and radical force for justice – the labor movement.
We represent workers across many industries — laundries and warehouses, garment factories and restaurants, manufacturing plants and hotels. Recently, we helped baristas at Spot Coffee organize their own local union with Workers United – making them the largest restaurant and coffee shop union in the country. The baristas' victory depended on the two critical components of every successful organizing campaign: first, they took ownership of their organizing campaign with a dedicated, representative worker committee. Second, they built strong support in the community, which responded with a boycott to hold the company accountable for its anti-union conduct.
Following on this victory, we are seeking to organize the entire restaurant and coffee industry in Upstate New York to build power for workers and fight exploitation.
Join us!
In collaboration with the Inside Organizer School, Workers United Upstate is launching Project Germinal, a program designed to offer training and work experience to anyone interested in becoming part of the labor movement and organizing their workplace. In his 1885 novel, Germinal, the writer Émile Zola wrote of organizing as planting seeds, writing of efforts to organize coal miners, "this germination would soon overturn the earth." We, too, believe it will.
The program begins with a classroom component that goes over history, theory, and tactics. New organizers are then placed in the field on active organizing campaigns where they can develop their skills and get a real understanding of organizing work.
The program is run by experienced organizers who emphasize what approaches are truly helping workers win organizing drives today.
We believe that the best way to help workers – and the best way to learn union organizing – is through a focus on inside organizing and building strong worker committees. When you join us as an intern through Project Germinal, your commitment to us is to help build the movement in upstate New York. Our commitment to you is to help train you as an organizer and to work together to build a more just world for the working class.
To Apply
Please email organizeupstate@gmail.com:
Include your name, email, and phone number
Please attach a résumé
Answer these questions:

Tell us something about yourself!
Why are you interested in joining Project Germinal?
What role do you see the labor movement playing in society?
WHEN APPLYING: Be sure to indicate that you saw this information at UNIONJOBS.COM.