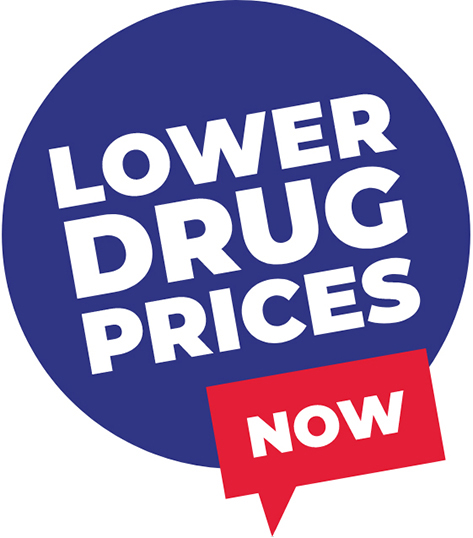 Lower Drug Prices Now

Legislative Director
Based in Washington, DC
(currently working remotely)
Lower Drug Prices Now (LDPN) is a campaign of state and national multi-issue organizations fighting for transformative, bold reforms that will ensure everyone -- no matter where they live, what they look like or what's in their wallet -- has access to affordable prescription medicines to take care of themselves and their families. Lower Drug Prices Now Education Fund is a 501(c)(3) fiscally-sponsored project of the New Venture Fund.
Summary of Position: This is a full-time position offering competitive salary and benefits. LDPN is seeking an experienced Legislative Director to lead our federal advocacy work to advance legislative, executive, and regulatory measures that rein in Big Pharma's monopoly power and deliver lower prices for patients. The Legislative Director will work as part of a senior leadership team to develop and implement LDPN's advocacy strategy in a way that leverages all the campaign's tactics, including state activities conducted through our network of state grassroots partner organizations and that engages our growing coalition of partners.
Essential Duties and Responsibilities:
Build, maintain and leverage substantive relationships with targeted elected leaders to advance the coalition's legislative goals.
Work with legislative staff of coalition members to develop and implement strategies that win support for the coalition's positions and policy principles.
Track relevant executive, regulatory, and legislative initiatives and policy developments related to prescription drug pricing and drug corporations accountability issues in order to update and advise key stakeholders, including coalition members and state partners.
Provide policy analysis, assessment and explanation of drug policy proposals that are suitable for a range of audiences.
Coordinate LDPN's legislative advocacy activity on the Hill including lobby visits, follow up, consultation with allies and partners and managing relationships with elected leaders and their staff.
Support state partner organizations by providing strategic recommendations and hands-on preparation for lobby meetings.
Generate informational materials including factsheets, talking points and letters.
Track bill sponsors, contacts and positions of Members of Congress on relevant legislation.
Ensure compliance with lobbying disclosure, ethics and related rules.
Other responsibilities and tasks as needed.
Qualifications:
Minimum of 5-7 years of legislative or lobbying experience, preferably in a U.S. Congressional office.
Demonstrated capacity to influence lawmakers on key issues and to cultivate and maintain legislative relationships over time.
History with and commitment to work furthering social, economic, gender and racial justice.
Experience working with racially and economically diverse communities and organizations.
Strong verbal and written communications skills.
Demonstrated ability to work well under pressure, take initiative and manage multiple priorities and projects effectively and to work as part of a small team of colleagues.
Strong follow-up skills, including excellent attention to detail and accuracy.
Basic understanding of legal compliance rules for education, lobbying, advocacy and political activity.
A strong command of legislative procedure in both chambers of Congress.
Excellent interpersonal skills -- collaborative, collegial, emotionally intelligent and a great team player.
Ability to work under tight deadlines, take feedback, and proactively identify opportunities.
Long-term professional commitment to progressive change, including familiarity with the larger progressive movement, players, partners, and allies.
A commitment to act with high integrity, professionalism, low ego, and camaraderie.
Additional Skills:
Background or policy expertise on prescription drug prices, health care policy and broader experience in the health care advocacy landscape is helpful but not required.
Experience working in a coalition environment with a range of allied stakeholders is helpful.
Location: Washington, DC – All LDPN work remotely (we do not have a physical office), but this position will require regular in-person meetings on Capitol Hill once the pandemic is over.
The salary range for this position is $75,000 to $125,000, depending on experience. LDPN offers competitive benefits and salary in an informal work environment. Women and people of color strongly encouraged to apply.
To Apply:
Please send your cover letter and résumé to: mduffy@lowerdrugpricesnow.org, with 'Legislative Director' in the subject line.
Lower Drug Prices Now Education Fund is a project of New Venture Fund, a 501(C)(3) entity. New Venture Fund and the Sixteen Thirty Fund are committed to attracting, developing and retaining exceptional people, and to creating a work environment that is dynamic, rewarding and enables each of us to realize our potential. The New Venture Fund's work environment is safe and open to all employees and partners, respecting the full spectrum of races, ethnicities, national origins, ages, sexual orientations, gender identities, beliefs, religions, faiths and ideologies, cultures, socio-economic backgrounds, and levels of physical ability.
WHEN APPLYING: Be sure to indicate that you saw this information at UNIONJOBS.COM.