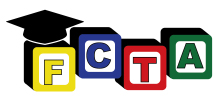 Frederick County Teachers Association



Administrative Assistant


in support of the Frederick County Teachers Association (FCTA)
and Frederick Association of Support Staff Employees (FASSE)
Based in Frederick, MD
This is a full-time position that will report to the Presidents and Office Manager but will also assist and provide service to staff members who serve the membership of two education unions. This position is responsible for providing administrative and project support as well as answering phones, scheduling, ordering meals, making reservations, assisting with membership, acting as liaison between Presidents, Directors and union members.
This position requires a high level of confidentiality, sensitivity and the ability to multi-task and prioritize. Prior experience with unions or public education is preferred. Must be proficient in Word, Excel and Outlook. Knowledge in website management is not required but would be preferred. Bilingual skills are a plus.
To Apply
Submit cover letter and résumé to Christine McGill: cmcgill@mseanea.org.
Principal Accountabilities and Functions
Hours: 8:00a.m. – 5:00p.m.
Clerical duties to assist the Presidents, UniServ Directors and Office Manager
Answer Phones

Confidentiality and sensitivity are a must
Assist with minor questions
Forward callers to appropriate person

Assist the Presidents, UniServ Directors and Office Manager with communication via phone, fax, email, courier, mail, etc.
Assist Office Manager with maintaining the supply of basic office supplies
Assist Office Manager with maintaining office equipment
Assist with membership projects and sick leave bank for both unions
Manage calendar for FCTA President
Ordering meals as required for Board of Directors and Committee meetings
Secure flight and hotel arrangements as need for Presidents and Committee Members
Committees
Assist the Office Manager & Presidents on tasks that support the work of FCTA and FASSE committees
Assist the Office Manager, Presidents and Directors with membership tasks and projects
Assist the Office Manager with processing Leave Requests
Assist the Office Manager with copying, collating and distribution of materials for Building Representative meetings
WHEN APPLYING: Be sure to indicate that you saw this information at UNIONJOBS.COM.