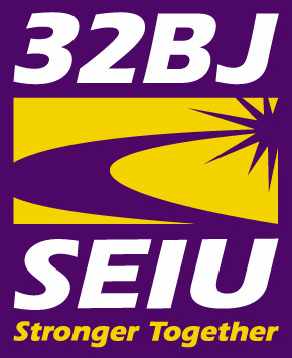 Building Service 32BJ Benefit Funds

Senior Manager
Member Engagement
Based in New York City, NY
Job Title: Senior Manager – Member Engagement
Department: Executive
Reports To: Deputy Executive Director, Executive
To Apply
Please submit your résumé to: jobpostings@32bjfunds.com.
Summary: This individual manages the Funds' program of member engagement including supervision of the Member Services' field team, as well as coordination with all member-facing Fund Departments and the Union to ensure that members are properly educated on all benefits they are entitled to, and receive the best possible service from the Fund departments.
Essential Duties and Responsibilities:
Regular coordination with member-facing Fund Departments including Training, Health Services, Retirement Services, Department of Eligibility, Member Services, (Call and Welcome Center Operations) and Legal Services to determine what program initiatives they are seeking to promote to members, and to provide feedback from the field on members' reaction to existing programs.
Coordination with Member Communications on targeted programming for members and social media campaigns. Work with Member Communications on development of new member education materials and formats.
Coordination with Member Portal director on roll-out and training and customization of the member portal. This would be both for members and Fund and Union staff.
Day to day supervision of the Member Service Field team including coordination with the Union field program for coordination of building visits and activities.
Coordination with the Union field teams on training for union staff and members on key fund programs. Coordinating Union feedback on fund initiatives and services.
Working with IT and data teams to create systems for tracking member engagement and developing a data-driven approach to improving member outreach and communication efforts.
Creating structures for incorporating member feedback to improve fund services.
Must be able to make independent decisions, sometimes taking risk, acting on initiative, and being held accountable for the results.
Ensures that the goals and objectives of the Funds member engagement program are met and that a proactive approach to problem resolution and operational enhancement is developed and sustained.
Ensures that all policies and procedures are appropriately communicated and are adhered to in the performance of daily functions.
Provides technical guidance and direction to the support staff in the performance of their functions.
Responsible for the quality and quantity of work in their area.
Travels to offsite Funds office(s) to supervise offsite staff and provide members with information regarding benefits.
Schedules meetings and delivers information in group settings.
Trains other MSRs to deliver information in group settings.
Ensures that all union and other meetings where Funds' presentations are requested are adequately staffed with trained, bilingual staff.
Maintains thorough knowledge of all benefit plans and provides updates to ensure accurate dissemination and education to membership.
Skills:
To perform the job satisfactorily, Member Services Supervisors must have:
Strong human relations/interpersonal skills,
Strong data analysis skills
Excellent oral and written communication skills,
Proven leadership capabilities and the ability to motivate employees,
Excellent judgment and decision making skills,
The ability to follow up on problem resolution and delegated tasks,
The flexibility to balance multiple functions and demands of the position,
Strong coaching, counseling, and appraisal skills.
Perform other functions as necessary or as assigned by Management.
Education and /or Experience: College graduate or equivalent, experience in education with union member and union field experience required. Knowledge and experience with union benefit funds required.
Ration Standard: 1 Supervisor / 7-12 MSRs.
WHEN APPLYING: Be sure to indicate that you saw this information at UNIONJOBS.COM.