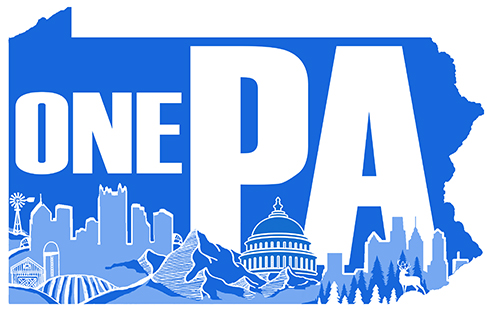 One Pennsylvania

State Political Coordinator
Based in Philadelphia, PA
(currently REMOTE)
Full Job Description:
This is a full-time position reporting to: Regional Directors in Western and Eastern Pennsylvania.
One Pennsylvania is seeking a State Political Coordinator to leverage One Pennsylvania's outreach, policy, communications, and organizing staff and expertise to lead and support the implementation of cohesive, integrated campaigns focused on the Pennsylvania General Assembly.
The Political Coordinator is a member of One Pennsylvania's Political Department but will report to Regional Directors in Western and Eastern Pennsylvania. Primary duties are to lead our campaigns and advocacy efforts by creating and managing a variety of member engagement initiatives and grassroots advocacy campaigns, developing and leading bold, sophisticated, and integrated campaigns that will grow our members' power in Western and Eastern Pennsylvania.
The Political Coordinator will have the opportunity to engage in a range of policy issues, working with a number of statewide coalitions and groups of advocates.
IN THIS ROLE, YOU WILL:
Political Coordinator will work to bring One PA Members' voices and needs to the halls of power in Harrisburg. Bringing the power of people most affected by our economic system to transform it. Responsibilities of a Political Coordinator include:
Training and supporting organizers through regular engagement, as coordinated with their direct supervisors;
Working with Organizing Directors' teams to meet membership recruitment and leadership development goals;
Developing strategic campaigns together with leaders and other staff;
Initiating and maintaining relationships with key partners;
Planning and executing large member actions (lobby days, rally, etc.);
Working with Organizing and Field Directors to develop and maintain appropriate data tracking systems;
Working fluidly in a team where you are sometimes a leader and sometimes a follower;
Investing in their own ongoing development and learning
The Political Coordinator will have the opportunity to support a team of talented organizers and member leaders as they build statewide power to win campaigns for Justice.
JOB REQUIREMENTS:
MINIMUM REQUIREMENTS
5+ years of experience working in grassroots advocacy, volunteer management, or community organizing, preferably with grassroots organizations and/or working in state-level government affairs.
Familiarity and comfort with grass-roots activism and coalition-building.
Current contacts within government at the State level, and with potential partners and collaborators.
Experience with digital advocacy tools and software, especially Everyaction, Hustle
Political or issue advocacy campaign experience desired
LOCATION
Position is based in Philadelphia (working remotely for now due to the pandemic) but significant travel to Harrisburg and occasional travel to Pittsburgh can be expected. Must be able to work irregular hours including evenings and weekends.
COMPENSATION
Competitive salary ($60,552-64,728). Benefits package includes mandatory enrollment in a fully paid health insurance plan after 90 days of employment, optional 401K with a generous employer match after 6 months. Professional development opportunities. Generous paid time off allowances.
TRAVEL
Owning and operating a car is required, willingness to travel and the ability to competently navigate the city with activists are required. Occasional in-state travel is required, opportunities to travel across the country for training or with members can be reasonably expected. One Pennsylvania provides mileage reimbursement at the Federal rate, per diem and lodging when working away from home.
HOW TO APPLY: Please submit
Résumé
Cover letter outlining experience as it relates to this position
3-page writing sample: The most important criteria is that the sample showcases your ability to write persuasively and create a strong argument. Ideally, however, it will also relate to a policy matter that you worked on. We also suggest that you identify a current problem in Pennsylvania, discuss its complexity, and propose policy recommendations and describe how working on this problem could create opportunities to build political power and lasting social change for our members.
Please submit a résumé and cover letter sharing your personal interest. Please send all materials to info@onepa.org and steve@onepa.org and/or mailed to our office address below with the subject line: State Political Coordinator. Applications accepted through December 16th, 2020.
Attn: Noel Webb
One Pennsylvania
P.O. Box 100227
Pittsburgh, PA 15233
WHEN APPLYING: Be sure to indicate that you saw this information at UNIONJOBS.COM.