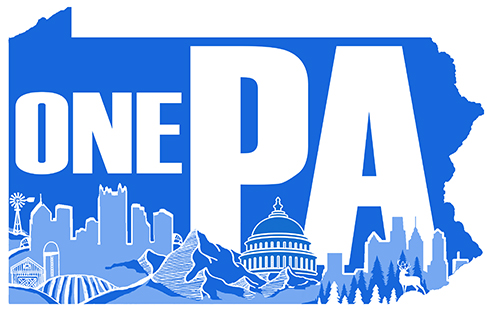 One Pennsylvania

Western PA Political Organizer
Based in Allegheny County
(currently REMOTE)
This is a full-time position reporting to: Western PA Director in Western Pennsylvania.
One Pennsylvania seeks a Political Organizer to engage our members to be a powerful force in the legislative process in Allegheny County. This position will report to the Regional Director. This position serves as the principal staff for One Pennsylvania's grassroots advocacy in Allegheny County and will be working to engage our base of people in several local issue campaigns. The Organizer directs and manages local advocacy efforts, and works with our organizing team, political team as well as our allies to support our city-level campaign efforts.
A strong candidate will have experience in grassroots organizing within marginalized communities, a strong understanding of Pittsburgh's political structure, and experience working with coalitions. The ability to lead training, experience with elected officials, and comfort with technology are strongly desired.
Primary Responsibilities
The Western PA Political Organizer will report to One Pennsylvania's Western PA Director and work in partnership with One Pennsylvania's senior leadership team. Major responsibilities include:
Implement yearly political plan by working with political team in the planning and evaluation of voter engagement and political programs;
Implement a member engagement and advocacy program to hold elected officials accountable with measurable impact on education and policy.
Coordinate with other departments within the organizations to ensure that the political program aligns with One Pennsylvania's broader strategy, particularly close coordination with issue campaign leads and organizing team.
Raise and leverage relationships to support political programs;
Job Requirements
A demonstrated commitment to social and racial justice issues and understanding of challenges facing immigrant communities, communities of color, and low-and moderate income families;
At least 1 year experience in electoral, civic engagement, or political campaigns, with some relevant connection to community, labor, or other non-candidate politics;
Experience managing political or voter engagement campaigns;
Familiarity with political data, latest technologies, and best practices in the field;
Independent and strong leader that is able to drive project and programs to completion in fast-paced environment;
Ability to work within a coalition of diverse organizations and partners;
Experience working in diverse communities and with grassroots organizations;
Excellent writing and communication skills;
Results-focused and organized;
Self-motivated – proven ability to work independently; and
Willing to have significant travel schedule (Up to 20% travel monthly)
Bonus Points
Creative, effective at solving complex problems, and a strategic thinker who can evaluate a competitive landscape and craft a multi-year plan.
Experience with successful grassroots lobbying campaigns.
Well organized and able to work on multiple legislative and administrative proposals.
Strong field organizing experience.
Ability to thrive in a fast-paced environment and to handle multiple projects simultaneously.
Knowledge of the current education, political and legislative issues at the local, state,and national levels.
Experience organizing in under resourced communities (particularly communities of color) and prior training in anti-oppression, equity, and inclusion organizing
LOCATION
Position is based in Allegheny County (working remotely for now due to the pandemic) but occasional travel within the state of Pennsylvania can be reasonably expected. Must be able to work irregular hours including evenings and weekends.
COMPENSATION
Competitive salary (starting at $50,112 level). Benefits package includes fully paid health insurance after 90 days of employment, optional 401K with a generous employer match after 6 months. Professional development opportunities. Generous paid time off allowances.
TRAVEL
Owning and operating a car is required, willingness to travel and the ability to competently navigate the city with activists are required. Occasional in-state travel is required, opportunities to travel across the country for training or with members can be reasonably expected. One Pennsylvania provides mileage reimbursement at the Federal rate, per diem and lodging when working away from home.
HOW TO APPLY
Please submit a résumé and cover letter sharing your personal interest. Please send all materials to info@onepa.org and steve@onepa.org and/or mailed to our office address below with subject line: Western PA Political Organizer. Applications accepted through December 16th, 2020.
Attn: Noel Webb
One Pennsylvania
P.O. Box 100227
Pittsburgh, PA 15233
WHEN APPLYING: Be sure to indicate that you saw this information at UNIONJOBS.COM.