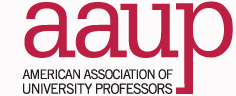 American Association of University Professors

Racial Justice Trainer / Consultant

RFP: Racial Justice Training Program
Based out of Washington, DC
The American Association of University Professors (hereinafter the AAUP) invites well-qualified professionals (also referred to as "consultant" herein) to submit proposals to conduct a racial justice training program for the AAUP, with the end goal being to help AAUP engage in lasting and meaningful cultural change, including at the organizational level. Proposals will be accepted from both individuals and firms. In the latter case it is expected that the proposal will identify an individual or individuals to work with the AAUP.
Organization Background
Founded in 1915, the AAUP has helped to shape American higher education by developing standards and procedures on academic freedom, tenure, and shared governance and by fighting to preserve and protect higher education as a common good. The AAUP is governed by a Council of 22 members who are elected from the membership. The Association is composed of collective bargaining (unionized) and advocacy (nonunion) campus-based chapters who serve as the locus for power and change at the campus level. Roughly three-quarters of the AAUP's membership is housed in our collective bargaining chapters. There are also AAUP State Conferences in about 20 states. These state conferences serve as umbrella organizations for the chapters in that state. The AAUP has approximately 35 employees, 45,000 members, and an annual operating budget of $8.5 million.
Please find additional information about the AAUP at: www.aaup.org.
Project Objective
The AAUP, through its elected leadership, is committed to fighting systemic racism in higher education and the academic profession. The AAUP is also committed to reckoning with how racism and white privilege have shaped the AAUP's work at every organizational level and wants to engage in the systemic change necessary to incorporate a racial justice approach into our work. The proposed racial justice training program should enable the national AAUP leadership and staff to initiate an informative and illuminating change process to guide our project objectives. The training program should also help provide tools and roadmaps for helping our chapters and conferences similarly incorporate principles and practices of racial justice into their work.
Anticipated Scope of Work
The purpose of this RFP is to retain a consultant who will conduct a series of racial justice workshops and sessions with the leadership and staff of the national AAUP. Specifically, these workshops and sessions should include:
Educating the AAUP leadership and staff about racial justice principles and training on specific topics including avoiding stereotyping, the impact of microaggressions, action steps for working on racial justice, tackling workplace harassment, ensuring equality in hiring practices, and/or an introduction to cultural competence;
Assisting the AAUP leadership in identifying its role in establishing racial justice as a fundamental value of the AAUP and encouraging its leadership to address racial justice issues;
Working with AAUP staff and leadership on developing and implementing a racial justice strategic plan and assessing the organization's needs around racial justice and equity including a review of AAUP's history with regards to racial justice and our core mission work;
Facilitating a process that assists the AAUP leadership and staff with creating a diversity, equity, and inclusion plan for staffing which includes efforts for recruitment, support, and retention of staff;
Teaching strategies that will assist the AAUP leadership and staff in reviewing our policies, standards, and reports through a racial equity lens;
Identifying ways to assist the AAUP leadership and staff in uncovering systemic practices and policies which prevent the association and organization from being more diverse and assist with developing practices and policies that foster more inclusion.
The final scope of work will be negotiated with the selected individual or firm.
Schedule

Proposal Submission Requirements
To receive consideration, proposals must be submitted as follows:
Proposals should include a cover letter to the attention of AAUP Executive Director Julie Schmid. The cover letter must include the name of the proposing individual/firm, the name(s) of any professional(s) proposed to provide direct service for the project, e-mail address, postal address, and telephone and fax numbers.
Proposals should include a narrative that speaks to the qualifications in the Evaluation Criteria outlined below, including a timeline with benchmarks and the number of hours and cost to accomplish the Scope of Work outlined above.
Proposals must clearly outline the responsibilities of both the AAUP and the selected firm. ALL costs payable by the AAUP for these services must be clearly defined. The proposed budget must not exceed $60,000.
Proposals should include the resume(s) of the professional(s) who will provide direct service for this project.
Emailed proposals must be a single PDF file with electronic signatures as applicable, and sent to: executivedirector@aaup.org, with the subject line ATTN: Racial Justice Workshop Proposal.
By submitting a proposal, the consultant authorizes the AAUP to contact references to evaluate the consultant's qualifications for this project.
Evaluation Criteria
All proposals will be evaluated based on the following key criteria:
Performance capability—the extent to which the proposal demonstrates ability to provide the depth and breadth of experience, skills, knowledge, and creativity generally required by this project. In particular, experience in leading diversity and racial and social justice workshops and training is vital.
Completeness and quality of response—the thoroughness and concern for quality in your response.
Understanding of and commitment to the AAUP's mission and strategic objectives.
Experience with similar membership organizations, preferably in higher education.
References
Please list the organization name, contact person, title, telephone number, and email addresses of at least three (3) references for similar projects, as well as a brief description of each project.
Interviews
Top-rated candidates may be invited for a Zoom or telephone interview.
Contract Award
The AAUP plans to select and award a contract to the best qualified consultant by December 1, 2020. The selected firm and the AAUP will then mutually discuss and refine the scope of work for the project and shall negotiate final conditions, compensation, and performance schedule for the subsequent contract to be executed.
For More Information
For questions about this RFP, please contact Julie Schmid at: executivedirector@aaup.org.
AAUP is an equal opportunity employer and does not discriminate on the basis of age, sex, disability, race, color, religion, national origin, marital status, gender identity or expression, sexual orientation, personal appearance, family responsibilities, genetic information, matriculation, political affiliation, or other characteristics unrelated to professional performance.
Women and minorities are encouraged to apply.
WHEN APPLYING: Be sure to indicate that you saw this information at UNIONJOBS.COM.