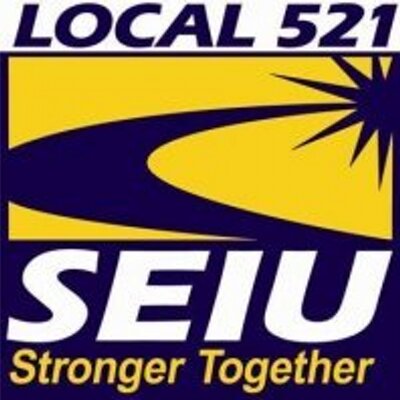 SEIU Local 521

External Organizer
Based in San Jose/Bakersfield, CA
Location: San Jose, Bakersfield
Reports to: Director of Organizing Director
Position Summary
You will be organizing new bargaining units into SEIU Local 521. Our organizing plan is focused on the public sector, privatized public services, and public healthcare.
What You Will Be Responsible For
Organizing non-union workers to make change and to organize into SEIU Local 521.
Assessing, building relationships with, motivating and agitating workers through individual and group meetings. Recruiting, developing and mobilizing worker organizing committees.
Identifying, recruiting and developing leaders. Training and supervising member organizers.
Planning and executing actions, events, marches, etc. at worksites and beyond.
Building toward union elections, negotiating election agreements and filing charges through NLRB and PERB.
Developing and executing organizing campaign plans. Understanding and contributing to community and political outreach, campaign communications, targeting, lead development, and research.
Working to support other key local union priorities, as needed
Minimum Qualifications
Willingness to travel frequently and/or for extended period of time within the local's jurisdiction, based on work assignments
Willingness to work long and irregular hours, often including nights and weekends.
A strong commitment to social and economic justice and the commitment to organize the unorganized through the labor movement
At least one year of experience as a full time external organizer or equivalent community or rank and file member organizing experience.
Strong written and verbal communication skills. Good listening skills are a necessity.
Ability to create and execute detailed organizing plans.
Ability to establish rapport with and organize workers across diverse ethnic, social, economic and occupational groups.
Good judgment and ability to discern priorities when faced with many important tasks.
Ability to think strategically and respond to rapidly changing situations.
Basic computer literacy and a willingness to use technology where needed.
Ability to work effectively and harmoniously as part of a team.
Bilingual in English/Spanish preferred but not required.
Additional Requirements
This position requires the possession and continuance of a valid California driver's license.
Ability to pass a DMV check and have a good driving record
Must maintain auto insurance that covers business driving (minimum of $100,000 per person/$300,000 per incident bodily injury liability/$100,000 property coverage)
Must possess an automobile for business use
Salary & Benefits
SEIU Local 521 employees enjoy excellent leave and benefits, including:
Fully paid dependent health, vision, dental, disability, and life insurance
Employer-paid SEIU defined-benefit pension plan
Matched 401(k) plan
Liberal vacation, sick and comp time
Employer compensated flexible savings account
Position is represented by a collective bargaining agreement
Salary range starts at $61k, placement on the collectively bargained wage scale depends on experience.
To Apply: Email résumé and cover letter to Riko Mendez, CEO, jobs@seiu521.org
This position is open until filled; however, the posting/acceptance of applications may close at any time.
Affirmative Action Employer
SEIU Local 521 is an affirmative action employer and encourages applications from all qualified candidates regardless of race, ethnicity, age, sex, sexual orientation, marital status, religion, or disability. SEIU Local 521 works to ensure fair treatment of all applicants and employees, and actively enforces policies against discrimination and sexual harassment.
About SEIU Local 521
SEIU Local 521 was founded in 2007 when 5 local unions came together in the Bay Area, Central Coast, and Central Valley to form one larger, more powerful union. Together our members are building a true 21st-century union fighting to empower and improve the lives of working families. We represent about 53,000 public and private service workers in diverse industries including child care cities, counties, courts, schools, non-profits, special districts, and public health care. We are looking for energetic and hardworking employees that are committed to making real change and who believe that organizing is critical to building real power for working people.
WHEN APPLYING: Be sure to indicate that you saw this information at UNIONJOBS.COM.