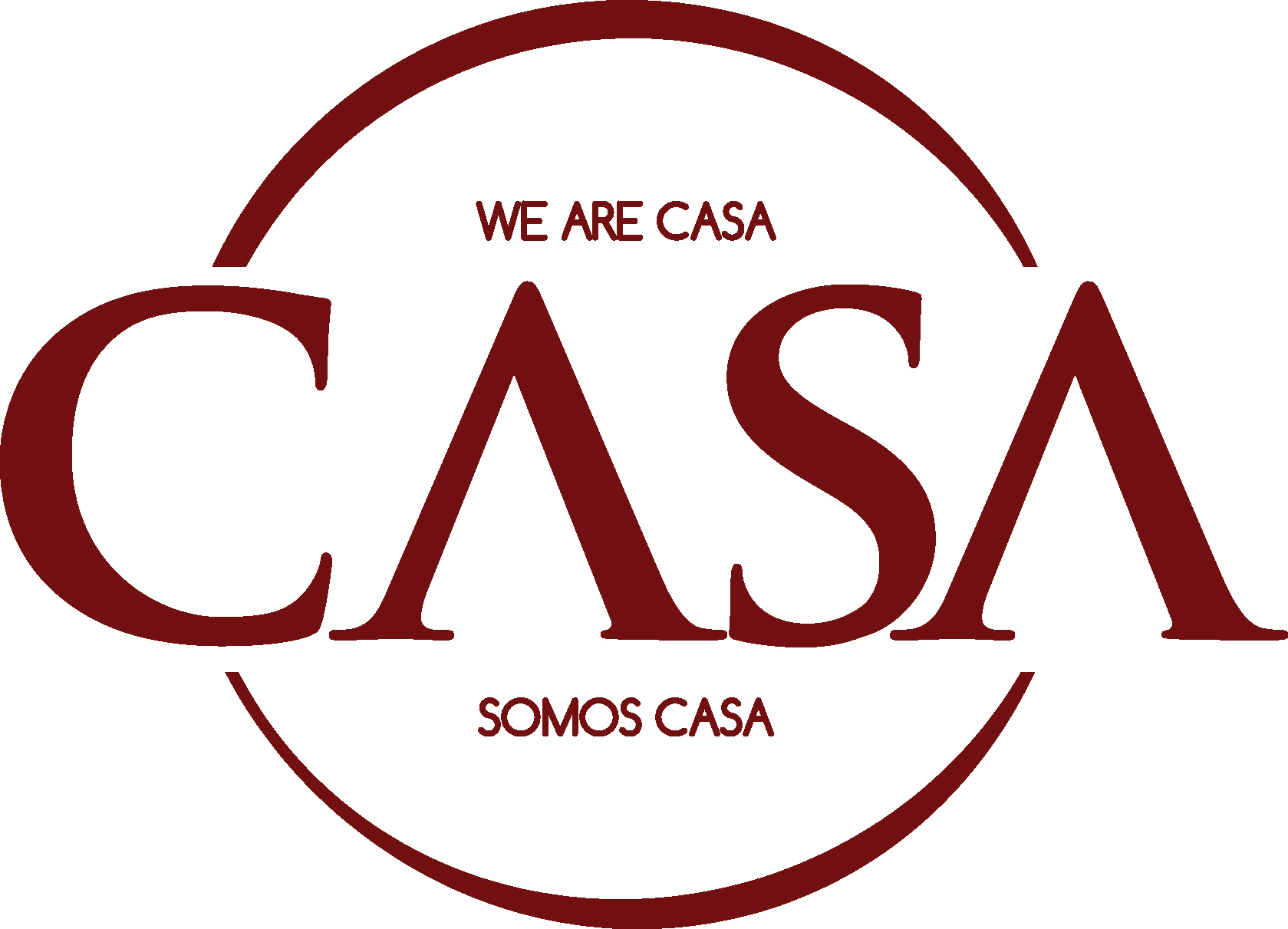 CASA de Virginia
CASA In Action

Lead Organizer
For covering Virginia
CASA & CASA IN ACTION SYNOPSIS:
CASA's mission is to create a more just society by building power and improving the quality of life in working class and immigrant communities. Our vision is a future where we stand in our own power, our families live free from discrimination and fear, and our diverse communities thrive as we work with our partners to achieve full human rights for all. CASA has a sister organization, CASA in Action, a separate, but related, nonprofit organization that is exempt from federal income tax under section 501(c)(4) of the Internal Revenue Code. Although CASA and CASA in Action share a common goal of supporting immigrants and low-income people in Maryland, Pennsylvania, and Virginia, they are separate organizations with their own board of directors. A set of employees at the two organizations, including the person filling this position, shares their time between the two organizations. This has no effect on salary or benefits.
DEPARTMENT SYNOPSIS:
The Community Organizing Department identifies, trains, and mobilizes community members to create long-term improvements in their neighborhoods, jobs, and lives through collective direct action, and voter education and mobilization.
POSITION SUMMARY:
The individual will support expansion efforts in the assigned region and will support ongoing social justice campaigns include immigrant rights, community development, housing, education justice, labor, and workers 'rights campaigns, among others. The individual will also support electoral and civic engagement activities and campaigns, and will support member and ally engagement through digital and in-person communications and relationship building, and may also be asked to represent CASA in coalitions, to funders, and in the media. A successful Lead Organizer will build a team of organizers who are actively engaged in recruiting and developing CASA members into powerful progressive leaders who win campaigns at the local, state, and national levels.
This position is contingent upon available funding.
ESSENTIAL RESPONSIBILITIES:
Coordinate and track outreach and leadership development activities for CASA members, including leadership trainings
Recruit and enroll new and renewal members for the organization
Identify local campaign priorities and play a lead role in performing power analysis, developing campaign strategy, and ensuring maximum opportunity for member leadership development throughout the campaign.
Support campaign strategy development and implementation for state and national campaigns
Ensure quality and timely data entry, management and reporting
Serve a campaign field manager for electoral campaigns as needed
In coordination with the Senior Director of Community Organizing, develop annual department work plan and vision
Advance CASA's strategic plan goals and play a key role within management team
Create, as a member of CASA's management team, annual plans with measurable outcomes, track information regarding plan completion, and assist in the provision of reports regarding activities to leaders, board, and funders
Serve as an organizational spokesperson before the media, funders, government, etc.
Engage broad community and key ally support
Provide high quality supervision including performance evaluations, individual work plan development and oversight; development, evaluation, and alteration of targeting campaigns, skill development, etc.
Other duties assigned by supervisor related to position
EDUCATION/CERTIFICATIONS:
Minimum 5 years of related experience
Bachelor's Degree, required
Master's Degree, preferred
Valid US Driver's License, and reliable vehicle
KNOWLEDGE, SKILLS, AND ABILITIES REQUIRED:
Bilingual, preferred
A demonstrated commitment to immigrant rights and progressive issues
A track record of developing and maintaining strong working relationships with and among a diverse group of stakeholders
Lobbying experience, required
Electoral experience, preferred
Progressive, forward thinker.
Ability to work "outside of the box"
A history of getting things done even in the face of obstacles.
Proven ability to manage multiple projects and priorities
Mission-oriented, Results driven, team player, passionate, and highly motivated, required
Communicate clearly, write well, speak eloquently, and are able to explain just about anything to anyone in person, on the phone, or in writing.
Motivated and self-driven. Volunteer for new challenges without waiting to be asked.
Open to learning new things and learning quickly, and rolling with the punches when things change.
PHYSICAL REQUIREMENTS:
The physical demands described here are representative of those that must be met by an employee to successfully perform the essential functions of this job. Reasonable accommodations may be made to enable individuals with disabilities to perform the essential functions.
While performing the duties of this Job, the employee is regularly required to sit.
The employee is occasionally required to stand or walk
WORK ENVIRONMENT:
The work environment characteristics described here are representative of those an employee encounters while performing the essential functions of this job. Reasonable accommodations may be made to enable individuals with disabilities to perform the essential functions.
While performing the duties of this Job, the employee is occasionally exposed to wet and/or humid conditions and outside weather conditions. The noise level in the work environment is usually moderate.
ADA: The employer will make reasonable accommodations in compliance with the Americans with Disabilities Act of 1990.
OSHA: A Lead Organizer is not to handle any human body fluids, biological agents, laboratory chemicals, or be exposed to hazardous materials such as noise, asbestos, or carcinogens.

CASA de Maryland, Inc. and CASA in Action do not discriminate on the basis of race, color, creed, religion, gender identity, sexual orientation, gender identity, age, mental or physical disability, ancestry, marital status and national origin.

This job description will be reviewed periodically as duties and responsibilities change with business necessity. Essential and marginal job functions are subject to modification. Nothing in this job description restricts management's right to assign or reassign duties and responsibilities to this job at any time.
TO APPLY:
To apply for this position, please visit our home page at: https://wearecasa.org/join-us/
For questions regarding the position, please email: hr@wearecasa.org.
WHEN APPLYING: Be sure to indicate that you saw this information at UNIONJOBS.COM.