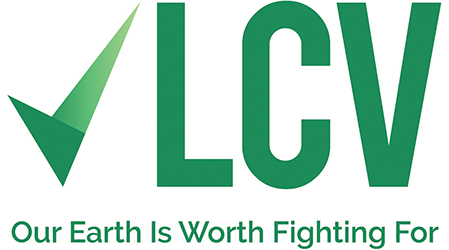 League of Conservation Voters



Political Compliance Director
Based in Washington, DC
Title: Political Compliance Director
Status: Exempt, one-year position
Reports to: Assistant General Counsel
Positions Reporting to this Position: Legal & Compliance Coordinator
Location: Washington, DC
General Description:
LCV believes our earth is worth fighting for because everyone has a right to clean air, water, and a safe, healthy community. To ensure those rights are protected, we help people use their power to shape policy, hold politicians and polluters accountable, and influence elections.
Our over 2 million members, our volunteers and staff, and our more than 30 state affiliates (together, the Conservation Voter Movement) work for a more just and equitable democracy, where people—not polluters—determine our future. This movement is an influential national network with unparalleled influence in Washington, DC, in state capitals, and in communities around the country. We are unmatched in our ability to ensure meaningful action on our key issues. We aim to bring people and communities together across racial, geographic, political, religious, economic and other differences toward collective goals instead of dividing us from one another.
LCV's affiliated political entities (including LCV Victory Fund, LCV Action Fund, LCV Political Engagement Fund, and Chispa AZ PAC) work to elect pro-environment candidates up and down the ballot, including through independent expenditure efforts, direct and in-kind contributions to candidates, and membership communication programs. LCV's Legal & Strategic Initiatives department advises the organization on the conduct of these electoral activities in compliance with applicable campaign finance laws and oversees LCV's campaign finance reporting processes and filings.
LCV seeks a Compliance Director to oversee campaign finance reporting for LCV's entities. The Compliance Director will design and administer tracking and reporting processes for the organization and -- in coordination with other staff and external vendors -- ensure the timely and accurate submission of all required campaign finance reports. The Compliance Director will train staff on campaign finance laws, regulations and LCV's internal compliance procedures, and will advise on the reporting implications of electoral programs. The Compliance Director will perform regular reconciliations for the bank accounts of all of LCV's political entities, and will work closely with members of the Finance, Development, Campaigns and other departments to resolve any compliance issues that arise.
Responsibilities:
Ensures that the electoral activities of LCV's entities are properly, accurately, and timely reported in accordance with applicable law.
Works with LCV's external compliance vendor to facilitate the preparation and filing of campaign finance reports, including reports filed with the FEC, IRS, and state campaign finance agencies, ensuring that the vendor has all required revenue and expenditure data for reporting, troubleshooting any issues that arise, and conducting the final review and approval of all reports.
Maintains, designs, and administers internal systems for tracking reportable activity and reports due with support from the Legal & Compliance Coordinator.
Performs regular reconciliations of bank accounts of LCV's entities subject to campaign finance reporting and assists with other financial tasks, such as voiding stale checks, in coordination with the Finance department.
Communicates with key staff across departments to stay up to date on electoral programs, obtaining all needed information on reportable activities, and supervises the Legal & Compliance Coordinator in tracking reporting data.
Develops policies, procedures and guidelines related to the conduct of electoral activities, fundraising, and payment processes, including regular updates of LCV's internal compliance manual, and trains staff on these internal policies, procedures and campaign finance reporting requirements.
Serves as the initial point person for compliance-related questions from staff across the organization and consults and, in collaboration with LCV's legal counsel, advises staff regarding compliance issues and reporting processes and procedures.
Under the supervision of the Assistant General Counsel, reviews external electoral communications as needed for compliance with legal guidelines as set forth by LCV's legal counsel.
As needed, assists LCV's legal counsel in responding to legal matters or administrative complaints related to electoral activities.
Furthers equitable operations within the organization by establishing and maintaining consistent, objective processes with the goal that compliance services are equitably and equally provided to all staff and programs requiring them.
Qualifications:
Work Experience:

Required - 5-7 years professional experience and 2 electoral cycles' experience with federal campaign finance reporting with a political campaign, issue organization, trade association, compliance vendor, or the Federal Election Commission. Must have at least 1 cycle's experience managing or holding primary responsibility for campaign finance compliance. Demonstrated understanding of FEC reporting requirements and successful track record in FEC accounting and reporting. Familiarity with general accounting principles, FEC accounting principles, and financial accounting systems or databases. Experience with 24/48 hour independent expenditure reporting.
Preferred - Experience with the following types of reporting: IRS 8871/8872s; state and/or local campaign finance reporting; FEC Form 7 membership communications reporting; federal LD-2 and LD-203 reporting; reporting of federal earmarked contributions. Experience working with multiple legal entities simultaneously. Experience with the environmental movement and/or other progressive causes or political campaigns. Experience researching federal campaign finance issues including through FEC resources such as advisory opinions, regulations, and other published guidance.

Skills:

Required - Detail-oriented and organized. Ability to prioritize, meet deadlines and to work well under pressure. Ability to build relationships with individuals with diverse personalities, work styles and at different levels of seniority, and to convey financial and/or legal concepts to staff across the organization. Creative thinking, problem solving, and unafraid to take initiative to improve upon existing systems/processes. Excellent written and oral communication skills. Strong knowledge of and experience with information management systems. Demonstrated ability to design and implement data tracking systems and organizational processes and procedures. Strong knowledge of Microsoft Office and Google Suite, particularly Microsoft Excel and Google Sheets. Ability to maintain/handle sensitive & confidential information.
Preferred - Ability to work with Salesforce, NGPVAN EveryAction, and Sage/Abila accounting software. Knowledge of project management tools & methodologies.

Cultural Competence: Shares our commitment to increasing racial diversity in our movement and organization, integrating justice and equity into the work we do and ensuring an inclusive organizational culture.
Conditions: Able to work hours exceeding stated office hours to get the job done. Heavier workloads may be required in conjunction with reporting deadlines and/or periods of peak electoral activity. This position is based in Washington, DC.
To Apply:
Send cover letter and résumé to: hr@lcv.org, with "Compliance Director" in the subject line by March 24, 2020. No phone calls please.
LCV is an Equal Opportunity Employer committed to a racially just, equitable and inclusive workplace.
WHEN APPLYING: Be sure to indicate that you saw this information at UNIONJOBS.COM.