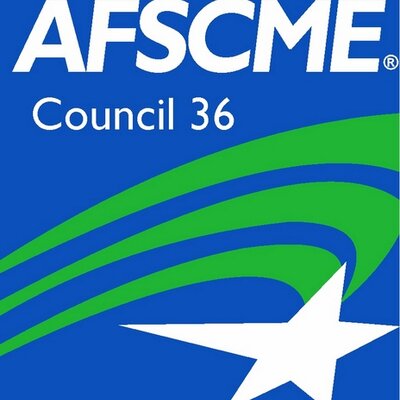 AFSCME District Council 36

Temporary Organizer
Based in Los Angeles, CA
Background
The American Federation of State, County and Municipal Employees (AFSCME) is the country's largest public employees' union. AFSCME is the largest affiliate of the national AFL-CIO, with more than 1.4 million members and an overall representation of more than 1.6 million public employees in 46 states the District of Columbia and Puerto Rico. AFSCME is the fastest growing union in the United States, and is committed to achieving employee dignity and improving the working conditions for working men and women throughout this country.
AFSCME Local Unions in Southern California are joined together in AFSCME District Council 36 to provide professional field representation, coordinated contract campaigns, political action and organizing. The Local Unions affiliated with AFSCME District Council 36 represent more than 20,000 public sector workers in 50 Local Unions. Members in affiliated Local Unions work for county governments, cities, school districts, special governmental districts and transportation agencies.
Job Description
Under the direction of the Organizing Director, the Organizer focuses on internal and external organizing.
This position is responsible for planning, leading and conducting Council wide array of organizing activities, including targeting, target reconnaissance, home visits, leadership recruitment, training Volunteer Member Organizers (VMO), assessing workers, running elections, initiating card check campaigns and conducting first-contact campaigns.
Projected 10 month assignment
Job Duties
Assist the Organizing Director in developing and implementing organizing and campaign plans.
Research and probe targeted employers to determine the feasibility and/or interest in organizing.
Develop campaign message, and create literature/media to carry the message to workers.
Identify, recruit and develop workers to participate in organizing campaigns. Conduct worksite, off-site, and home visits to bring workers into the campaign.
Develop Organizing Committees to lead campaigns and subsequent negotiations.
Train and coach new union leaders in their roles and responsibilities.
Assist in first contract negotiations, including proposal development, research, contract campaigns and table strategy.
Other related work as assigned by the District Council.
Education & Experience:
Graduation from an accredited four-year college or university; 5 to 7 years' experience in union organizing; campaign development, etc., at a seasoned level; and/or any equivalent combination of education and experience which provides the following knowledge, skills and abilities:
Skills:
Knowledge of training and principles of effective leadership and mentoring.
Knowledge of union organizing practice and principles.
Knowledge of labor laws, especially with respect to union organizing.
Knowledge of anti-union employer tactics.
Ability to conduct research on employers and gather information to evaluate organizing targets, develop organizing lists, implement organizing strategies and formulate conclusions.
Ability to effectively present information and respond to questions from a wide variety of audiences to include managers, colleagues, prospective union members, targeted employers, etc.
Ability to lead, train, and coordinate experienced organizing staff, organizer trainees, volunteer organizers and organizing committee members.
Ability to solve practical problems and deal with a variety of concrete and some abstract variables in situations where only limited standardization exists and, to interpret a variety of instructions provided in written and oral form.
Demonstrated leadership and motivational skills.
Demonstrated oral and written communication skills, including excellent "one-on-one" interpersonal communications.
Fluent bilingual skills are highly desirable.
Travel and work hours:
Driving, travel, temporary assignments and extended work hours are required.
Valid driver's license required.
Compensation
Competitive salary and benefits pursuant to Staff Union contract.
To Apply
Submit Résumé (along with 3 professional references)
AFSCME District Council 36
514 Shatto Place, 3rd floor
Los Angeles, California 90020
ATTN: Hurman Resources
Email: HR@afscme36.org
AFSCME District Council 36 is an equal opportunity employer committed to a diverse workforce.
WHEN APPLYING: Be sure to indicate that you saw this information at UNIONJOBS.COM.