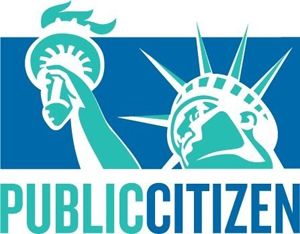 Public Citizen

Digital Content Creator
for the Declaration for American Democracy campaign
Congress Watch division
Based in Washington, DC
The Declaration for American Democracy (DFAD) campaign seeks to educate the public on the key issues facing our democracy and grow the grassroots movement for reform by inspiring people across the country to take action.
The Digital Content Creator will use social media, graphic design, and other digital tools to educate and mobilize supporters to take action.
The Digital Content Creator will be responsible for taking complex ideas and transforming it into engaging readable content. We need someone who is able to respond quickly to breaking news and proactively seize opportunities to engage the millions of members of our coalition members. The ideal candidate will have a passion for working with people to build grassroots power and be versed in Democracy issues, such as voter suppression and money in politics.
This is a results-oriented position reporting to the Campaign Director. The Digital Content Creator will be responsible for writing content for the DFAD website and procuring and editing content from other staff and coalition members. The position requires an understanding of writing online content and the ability to conduct short-term research projects. It's a great opportunity to work with an amazing team and enact policies that could transform our Democracy. This is a one year grant-contingent position.
The Digital Content Strategist Will:
Manage DFAD's website, including updating and drafting new content, and editing posts from other writers.
Create infographics for state and national partners to convert complex ideas into understandable and shareable graphics.
Manage DFAD's Twitter and Facebook accounts,
Gather and analyze the website and social media analytics data and tailor strategy and tactics to improve our reach and engagement with our supporters.
Create content that tells the stories of voting rights heroes and of the fight for democracy reform at the state and local level.
Minimum Requirements for the Digital Content Strategist Include:
3 years professional experience
Experience creating graphics, infographics, and other media for online use
Experience with graphic design and familiarity with programs such as: Photoshop, InDesign, Illustrator, etc.
Writing experience, ideally digital content for an advocacy organization
Experience planning, managing and executing online digital strategies
Ability to write compelling digital content that resonates with our activists and the general public
Ability to track and analyze online data across email, web and social media platforms
Strong knowledge of social media platforms (Twitter, Facebook, etc.)
Knowledge of WordPress platform
Ability to work well in a collaborative distributed team
Ability to manage multiple projects in a fast-paced environment
Bonus Points For
Video editing skills
Understanding of writing for search engine optimization
Past experience working on democracy, voting rights, ethics, campaign finance, or other relevant issues
Working on state-level campaigns or issues in addition to national
SALARY AND BENEFITS: We offer a competitive salary and great benefits which include:
Great medical and dental coverage, including full coverage for children
Three weeks paid vacation for new employees, plus five personal days
401K plan with a 5% contribution from PC after one year of employment
12 weeks of paid parental leave after one year of employment
Sabbatical after 10 years of employment
Student loan reimbursement program
TO APPLY:
Send cover letter, résumé, references, a writing sample, and some digital content samples to Jana Morgan: jmorgan@citizen.org. Please include your last name and the position for which you are applying in the subject line of your email and in the filenames of attachments.
**Applicants are strongly encouraged to apply as soon as possible, as we are hoping to quickly fill the position.
WHEN APPLYING: Be sure to indicate that you saw this information at UNIONJOBS.COM.