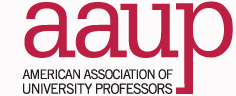 American Association of University Professors

Lead Organizer
Department of Organizing and Services
Based in Washington, DC
The American Association of University Professors' (AAUP) Department of Organizing and Services is pleased to announce a professional position as a Lead Organizer, to be filled as soon as possible, preferably located in Washington, DC. This is an exciting opportunity at a critical time in the AAUP, in higher education, and in the labor movement. The ideal candidate combines knowledge of labor organizing with knowledge of higher education. The candidate will work under the leadership of the Director of Organizing and Services and will play an essential role in shaping AAUP's organizing strategy at the national and statewide levels.
Duties and Responsibilities
Develop and implement comprehensive internal and external organizing plans for collective bargaining and non-collective bargaining environments.
Develop and staff external organizing campaigns.
Develop and implement contract and other issues campaigns at our collective bargaining chapters/local unions. This may include on-the-ground work to recruit and train contract action teams.
Develop and implement workshops and trainings on internal and external organizing and on leadership development for fellow organizing staff and well as member-activists.
Assist existing collective bargaining chapters with development of campus internal organizing campaigns.
Coordinate and maintain national organizing resources, including a national organizing database.
Serve as the primary point person for the collection and analysis of campaign data.
Work collaboratively with AAUP's union partners in the field on the planning and implementation of joint campaigns.
Other duties as assigned.
Qualifications
Five or more years of experience working for labor unions required. Experience with white-collar unions preferred.
Demonstrated ability with successfully developing and implementing comprehensive internal and/or external union organizing plans, including organizing timelines, benchmarks, and milestones.
Demonstrated experience working with leaders and members from national, state-level, or local affiliates to build strong organizing structures.
Demonstrated expertise with organizing databases.
Knowledge of higher education preferred.
Experience and demonstrated ability to work with professional groups and individuals.
Superior written and oral communication skills and computer proficiency skills—including working familiarity with MS Office suite.
Ability to work independently within the context of a national strategic plan.
Valid driver's license and a willingness to travel regionally and nationally, sometimes on long-term assignment. A willingness to live in the Washington, DC area is preferred.
Willingness to work evening and weekend hours, as required.
Associate degree required; bachelor's and/or advanced degree preferred.
Compensation
Salary range: Starting salary of $80,000 for required qualifications; higher salary for preferred qualifications and experience. Generous benefits package, including health insurance and 401(K).
Position Classification
The Lead Organizer position is designated as a senior program officer in the Department of Organizing and Services and is part of the staff union bargaining unit. This is an exempt position and not eligible for overtime pay.
To Apply
To apply, email a résumé with cover letter to: podos@aaup.org. Please include "Lead Organizer-YOUR NAME" in the subject line of the email. You may also mail your résumé and cover letter to: AAUP, ATTN: Campaign Specialist—DOS Search, 1133 Nineteenth Street, NW, Suite 200, Washington, DC 20036. In addition to a cover letter and a resume, please include a copy of an organizing plan that you have developed and implemented. Sensitive information may be redacted. No phone calls please. Review of applications will begin immediately and continue until position is filled.
The AAUP is an equal opportunity employer and does not discriminate on the basis of age, sex, disability, race, color, religion, national origin, marital status, gender identity or expression, sexual orientation, personal appearance, family responsibilities, genetic information, matriculation, political affiliation, or other characteristics unrelated to professional performance.
Women and minorities are encouraged to apply.
WHEN APPLYING: Be sure to indicate that you saw this information at UNIONJOBS.COM.