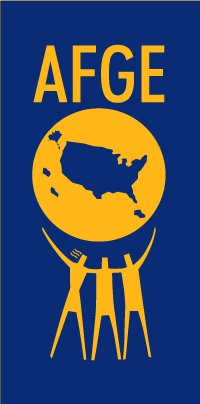 AFGE
American Federation of Government Employees

Political Director
Legislative, Political, Mobilization Department
Based in Washington, DC
American Federation of Government Employees
Office of the National President
Legislative, Political, Mobilization Department
Exempt
CLASSIFICATION: Political Director, Grade 14
I. INTRODUCTION
The AFGE Political Director has the primary responsibility for the continuing development, maintenance, and strengthening of the Federation's political programs, national coalition work, and PAC programs in a manner that will support and enhance its legislative and mobilization objectives.
II. MAJOR DUTIES AND RESPONSIBILITIES
Incumbent is responsible for the development and management of the effective political and fund-raising program. Develops programs which communicate the goals of AFGE and their importance to individual workers. Works closely with the AFGE President, National Executive Council, local and council leaders, as well as directors of various internal departments, namely Communications, Legislative-Political-Mobilization, Legal, and Membership & Organization.
Coordinates the disbursement of AFGE-PAC funds with the Director of Legislation and Politics. This includes facilitating the internal decision-making process and facilitating contacts with those candidate committees who receive a contribution.
Designs and oversees national political and field programs for federal elections – including an extensive release program – in coordination with internal and external stakeholders.
Oversees and facilitates AFGE's Congressional and Presidential endorsement process in coordination with the National Executive Council.
Meets with candidates for office to interview, educate, and establish relationships. Advise National President and National Executive Council on candidate endorsements.
Serves as AFGE's lead contact with political parties/committees, coalition partners, and interest groups working to develop common issues and concerns, and explores areas for AFGE and coalition group joint action.
Provides support and assistance other programs within the Legislative-Political-Mobilization Department. Works closely with Field Mobilization Director on the coordination and development of legislative grass roots activity.
Develops and manages grassroots fundraising activities for AFGE PAC, LAF, and Voices with the National President, Districts, Councils, and Locals as appropriate.
Interacts and coordinates with Political Directors of AFL-CIO and other affiliate unions. Attend regular Political Director meetings.
Drafts materials to explain AFGE procedures and AFGE's issues to political parties, candidates, and lawmakers.
Drafts AFGE member advocacy materials and provides education and organizing support assistance to the Membership & Organization Department for membership recruitment campaigns, issue organizing and political organizing campaigns.
Develops plans and ensures accurate/timely reporting on the finances of AFGE's PAC fundraising and contribution programs. The plans are to set forth and meet the federal, state and local reporting requirements and the individual reporting requirements for the National Office and staff. Additionally, the Director shall be familiar with and monitor the financial, administrative and accounting functions carried out by the AFGE Finance Department for the funds under their supervision. The Director shall maintain current knowledge of the status of all accounts and financial transactions to facilitate decisions concerning fundraising and dispersal at all times. However, timely accounting and audits shall be conducted by the AFGE Finance Department.
Assists with the organizing of AFGE member events and conferences and coordinates the participation of other unions.
Promotes AFGE member participation in becoming delegates to party conventions at all levels. Encourages AFGE members to seek elected office.
Supervises day-to-day duties of the AFGE PAC staff.
Frequent travel by air and surface transportation is required. Incumbent may be required to travel on short notice.
III. WORK ENVIRONMENT
This job operates in a professional environment working to establish Federation and Departmental goals. The incumbent will routinely use standard office equipment such as computers, fax machines, scanners and phones and related type devices such as tablets. Long hours are periodically required. Travel is required.
IV. CONTROLS OVER WORK
The Political Director works under the direct supervision of the Director of Legislation and Politics. Incumbent is responsible for technical and professional correctness and adequacy of methods and techniques used. Incumbent recommends new policy aims designed to effect desirable changes in program pursuits, based on assessment of the program's operations. Priorities, schedules, staff requirements and review of effectiveness and soundness of the program are approved by the Director of Legislation, Politics, and Mobilization and the National President.
V. QUALIFICATIONS
A bachelor's degree is required. Minimum 5 years of direct experience managing a PAC, GOTV operation, coalition work, electoral political program, and grassroots participation program is required.
Candidate must possess successful experience in building and managing or helping to manage a political fund-raising program as well as developing successful grassroots activity, preferably in a labor union environment or have demonstrated the capabilities for managing and building a successful PAC program and grass roots program. Detailed knowledge of laws governing PACs, Super PACs, political, and non-political fundraising.
Candidate must be knowledgeable about the political and legislative process and have demonstrated experience in developing activists and members within a volunteer organization.
Candidate must have extensive experience planning and operating large-scale GOTV programs.
Candidate must possess excellent written and oral communication skills.
Since this position relies on other people within the organization, the candidate must possess demonstrated experience working in an environment where they interact with others from different program functions.
Familiarity with the labor movement and its electoral programs strongly desired.
VI. PHYSICAL DEMANDS
While performing the duties of this job, the incumbent is regularly required to communicate with others in the department as well as AFGE staff and members outside of the department. This position requires the ability to often lift products associated with regular office items including binder, printer paper, electronics weighing up to 20 pounds. The physical demands described here are presentative of those that must be met by an employee to successfully perform the essential functions of this job.
Incumbent will perform the bulk of his or her duties in an office environment and at a desk with a computer. Incumbent must be able to work in a seated position for extended periods of time. Incumbent must be able to pick up and deliver documents between individuals, office and on occasion other buildings.
Incumbent frequently communicates information with AFGE staff, members, union officers, by talking and listening on a phone and/or telephone conference call. Must be able to understand questions posed by these individuals, remain patient, pleasant and exchange accurate information with them.
Sufficient ability to read a computer screen for long periods of time while closely observing the details of digital documents is required. Operates a computer and a computer printer almost constantly. Out-of-the-area and overnight travel will be expected.
VII. EEO STATEMENT
AFGE provides equal employment opportunities (EEO) to all employees and applicants for employment without regard to race, color, religion, sex, national origin, age, disability, genetic information, pregnancy, marital status, sexual orientation, personal appearance, gender identity and/or gender expression. In addition to federal law requirements, AFGE complies with applicable state and local laws governing nondiscrimination in employment in every location in which the company has facilities. The policy applies to all terms and conditions of employment, including recruiting, hiring, placement, promotion, termination, layoff, recall, transfer, leaves of absence, compensation and training.
APPLY HERE
Interested candidates please submit résumé to: jobs@afge.org.
WHEN APPLYING: Be sure to indicate that you saw this information at UNIONJOBS.COM.