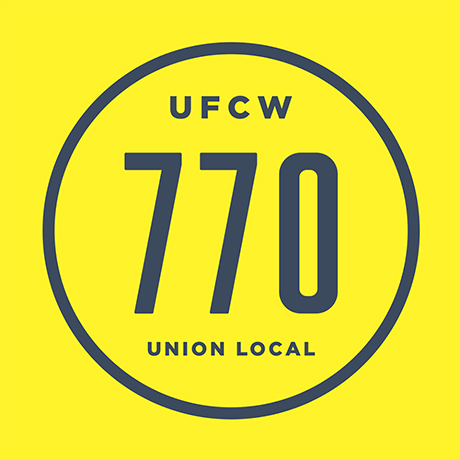 UFCW Local 770

Retail Strategic Campaign Researcher
Covering Los Angeles, Ventura, Santa Barbara,
and San Luis Obispo Counties, CA
UFCW researchers conduct industry, corporate, real estate and political research and analysis to augment and execute campaigns to build the requisite power to secure economic justice for workers in our union's core industries. Our campaigns organize, educate and mobilize workers and establish the highest achievable industry-wide labor standards.
About our union: UFCW Local 770 represents retail food, retail pharmacy, meatpacking and food processing, laboratory, and cannabis workers. Local 770 represents workers in our core industrial jurisdictions throughout Los Angeles, Ventura, Santa Barbara and San Luis Obispo Counties and has grown from a modest 200 individuals to a 30,000-member organization.
Job Description
The primary objective of the Retail Strategic Campaign Researcher (RSCR) will be to support UFCW Local 770's dedicated initiatives to improve labor standards for retail workers. The RSCR provides ongoing research-based support for the union's bargaining, organizing and policy priorities in the retail industry, with a special emphasis on retail food employers. The RSCR reports to the Director of Research.
The RSCR will develop in-house, industrywide expertise on the owning entities (e.g. private equity, institutional shareholders), operating companies, company leadership, and trends shaping the retail landscape throughout UFCW Local 770's jurisdiction. This will be achieved by leading primary research, and aggregating secondary research, on retail employers. The RSCR must develop expertise on challenges affecting retail workers and develop the union's strategies and tactics.
The RSCR will develop and maintain up-to-date company profiles of employers - and company leadership - with whom UFCW Local 770 has collective bargaining relationships. The RSCR will be expected to provide up to date, concise memoranda summarizing significant developments affecting unionized, and target nonunion retail employers. The RSCR will present research findings to staff and union leadership.
The RSCR will provide local field support to retail organizing campaigns overlapping with UFCW Local 770's jurisdiction. In addition, the RSCR may be required to perform targeting assessments of retail companies operating within UFCW Local 770's jurisdiction.
The RSCR will represent UFCW Local 770 and act as a local union liaison with our community partners. To this end, the RSCR must develop and maintain working relationships with allied community-based organizations that are engaged in advocacy, education, organizing and policy work designed to raise labor standards for retail workers.
Qualifications:
Strong commitment to progressive social change and activist experience;
Bachelor's degree in labor studies, public policy, economics, urban planning, labor studies or related field of study;
Strong communication and interpersonal skills with diverse actors;
Curiosity and ability to learn new things;
Strong problem-solving skills;
Capability and patience to work under pressure and adapt to complex, changing environments;
Open-mindedness and ability to take and follow strategic direction;
Demonstrated excellent written and verbal skills;
Ability to work independently as well as lead and work in a team environment;
Strong project management and problem-solving skills;
Effective time management skills, including prioritizing and managing multiple tasks, and in developing campaign and personal work plans and goals;
Ability to work well under tight deadlines;
Ability to work long and irregular hours.
Women, people of color, and members of the LGBTQ community are encouraged to apply. Salary is commensurate with experience. Position includes excellent health and retirement benefits.
To Apply:
Please submit a résumé and cover letter to Matt O'Malley, Senior Researcher at: matt.omalley@ufcw770.org. No phone calls please.
WHEN APPLYING: Be sure to indicate that you saw this information at UNIONJOBS.COM.