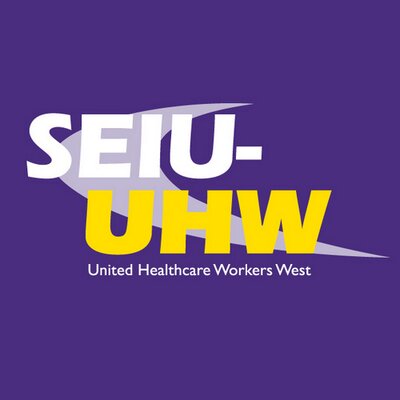 SEIU UHW West
United Healthcare Workers West

Administrative Assistant
Based in Oakland, CA
Position: Administrative Assistant
Classification: Salary Non-Exempt
Location: Oakland
Position Summary:
The Administrative Assistant provides administrative services in support of the United Healthcare Workers-West divisions, membership and staff to accomplish the division or department's goals.
Essential Job Functions:
General Responsibilities
Creates updates and maintains databases including membership and Executive Board tracking. Uses the front end of main frame computer lists.

Assists the Director/Coordinator in orienting, tracking and monitoring staff understanding of and compliance with Department and Union's administrative requirements such as Activity reports, attendance records, expense reports' filing.

Attends and participates in weekly and monthly meetings of Department Staff, assisting in agenda

preparation, taking, typing and distributing minutes, and follow up work from meetings.

Prepares materials, including confidential and urgent correspondence for Director/Coordinator, letters, mailings, email blast notifications, Know-Before-You-Go, forms, announcements, newsletters, etc. for all Department and Union activities.

Establish and maintain hard copy and/or electronic filing system

Receives meeting registration requests and complaints (telephone, email and walk-in) and refers to appropriate staff for resolution.

Receives mail and phone calls from Executive Board members.

Maintains Meetings & Travel files for Department staff.

Maintains adequate office supplies for the Department for various meetings on or offsite

Works on special projects as assigned by immediate supervisor

Assists in the implementation and coordination of political and legislative support activities.

Coordinates travel arrangements.
Qualifications:
Expertise using Microsoft programs, including Word, Excel, Power Point and Access

Demonstrated ability to type 55 wpm

Knowledge of standard business documents and table formatting to prepare materials accurately

Ability to set up and maintain Excel spreadsheets; the ability to setup Access databases

Proficiency using the Internet as a research tool

Experience composing grammatically correct correspondence, and editing drafts to correct grammar, spelling and punctuation

Excellent organizational skills

Ability to communicate and relate respectfully with a diverse membership and staff

Commitment to provide accurate, efficient and friendly service to staff and members

Ability to exercise independent judgment to solve operational problems

Ability to manage multiple and competing priorities and work well under pressure

Excellent punctuality and attendance

Bilingual skills highly desirable

Able to create, plan, develop, and implement programs and systems to further Union goals.
Physical Demands: Sitting at a computer workstation for extended periods (up to four hours at a time) typing and lifting to 20 pounds. Work long and irregular hours including nights and weekends.
Relationships: The Administrative Assistant works closely with and interacts with Union members, unorganized workers, employers, government officials, the Executive Board members, officers, other staff, staff from other labor organizations and grassroots organizations.
Compensation
SEIU-UHW offers a competitive salary, commensurate with experience, and a generous benefit package.
Application
SEIU-UHW is an affirmative action employer and encourages applications from all qualified candidates regardless of gender, race, ethnicity, age, sexual orientation, marital status, religion, or disability.
To Apply
Please visit our candidate portal at: http://seiuunitedhealthcareworkers.appone.com.
WHEN APPLYING: Be sure to indicate that you saw this information at UNIONJOBS.COM.