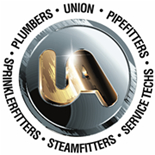 Plumbers & Pipefitters National Pension Fund

Delinquency Group Supervisor
Based in Alexandria, VA

Reports To: Manager of the Participation and Contributions Department
Position Summary
Are you charismatic, and able to meet collections goals in a charming and persuasive manner? Does the possibility of playing a key role in both leading people and facilitating change within an organization inspire you? If so, join us as the Delinquency Group Supervisor at the Plumbers and Pipefitters National Pension Fund (PPNPF) and be a part of an exciting period of revitalization for our organization.
We are looking for a strategist, able to utilize strong leadership skills and accounts receivable and collections expertise to oversee the collection efforts for all delinquent employer contributions (from over 180 local unions across the United States.) As the Delinquency Group Supervisor, you will complete a comprehensive review of all inter and intra group and departmental processes and procedures to identify areas in need of innovative improvements, and establish roadmaps to arrive at the desired outcomes. You will create initiatives to reduce manual processes by collaborating with internal and external IT personnel to test and implement automated tasks/functions.
Since we like to keep you on your toes, you will also be required to partner with the Department Manager and peer supervisors to reform and redevelop intra departmental practices and procedures, as well as the end to end debt notification and collection of delinquent employer contributions.
If this sounds like a challenge you are up for, we dare you to give it a shot! You will have the opportunity to develop and implement changes to the Delinquency Group as you see fit to create an efficient department, while helping to define an organizational culture that fosters team unity. You will build relationships and develop your staff, while working closely with your team and fellow supervisors and manager to continually reach department and company-wide goals. If you are hardworking, committed and would enjoy playing a major role in charge, then this is the perfect opportunity for you.
Core Competencies – If you have these at your Core, apply.
Must be a visionary, able to plan and execute at the strategic and tactical level

Excellent time management skills

Ability to motivate, coach, develop and mentor staff and peers

Must have strong critical thinking skills, and the ability to exercise sound judgment

Solid organizational skills, and the ability to effectively multitask

Ability to successfully manage and track high volumes of correspondences from external and internal sources

Exceptional communication and interpersonal skills

Ability to perform daily functions with minimal supervision, once fully on-boarded

Must have superb oral, reading and writing skills, and be able to effectively communicate across all levels

Ability to change direction as needed in order to meet the needs of internal and external 'clients'
Responsibilities
Coordinates activities of staff members to ensure a smooth and efficient department that reduces the number of cases outsourced to the Fund's Legal Counsel.

Oversees the collection of outstanding invoices to minimize profit loss, while ensuring it is handled appropriately and per Fund policy.

Collaborates with the Fund's Accounts Receivables' team to improve processes and workflow that will effectively reduce bad debt write offs.

Creates and implements strategies to increase the number of successful collections of outstanding debt.

Liaises with Fund Counsel to develop and/or revise Fund collection procedures that result in cost reduction.

Establishes procedures to minimize costs associated with pursuing Employer delinquencies.

Creates and monitors key performance metrics for collections statistics; inclusive of monies collected, cases outsourced to Fund Counsel, write-offs, repeat offenders etc.

Maintains reports on an ongoing basis, for presentation to Senior Leadership and the Board of Trustees

Manages all imaging projects and special projects pertaining to the Delinquency Group.

Manages the Fund's end to end Employer audit functions to include: coordinating annual field audits, performing audit billing, and ensuring collections of delinquent amounts resulting from the annual audits.

Collaborates with IT to develop, test and implement automated workflows, allowing for automated metric reporting.
Supervision & Staff Development
Provides proactive leadership, and continuous coaching and development of staff, in a manner that is consistent with PPNPF's vision and values.

Recruits, hires, trains and evaluates staff members within the Delinquency Group to ensure the 'right people are in the right seats.'

Completes and delivers employee evaluations and reviews, timely and consistently.

Conducts recurring supervision meetings with staff to determine staff needs, training needs and areas of development.

Develops goals that complement the overarching organizational goals of the Fund, and coordinates staff to continually meet and exceed goals.
Qualifications
Bachelor's degree, or at least 5 years of relevant experience in a supervisory capacity

Required experience in managing receivables and collections

Proficiency in Microsoft Office
Salary: Negotiable
Hours: 8:00 AM to 4:30 PM
Benefits:
The Plumbers & Pipefitters National Pension Fund offers a competitive salary along with benefits that protect you and your family. Employer paid benefits include medical insurance, prescription drug, dental and vision benefits, short- and long-term disability benefits, a defined benefit pension plan; plus 401(k) plan, flexible spending accounts and free parking!
Apply via our website at www.ppnpf.org and click on Employment Opportunities.
WHEN APPLYING: Be sure to indicate that you saw this information at UNIONJOBS.COM.