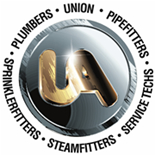 Plumbers & Pipefitters National Pension Fund

Pension Services Analyst
Based in Alexandria, VA

Position Summary
Do you have a knack to interpret complicated plan provisions, the ability to compute accurate calculations; and have top notch communication skills allowing you to explain complex information effectively? Is your approach to customer service personable yet effective? Can you be diplomatic when handling sensitive matters when working alongside our esteemed Pensioners, providing them services with the utmost patience, passion and integrity? If so, we have an amazing opportunity for you as a Pension Services Analyst at the Plumbers & Pipefitters National Pension Fund (PPNPF).
The Plumbers & Pipefitters National Pension Fund (PPNPF) is a multi-employer defined benefit pension fund established over 50 years ago. We are responsible for administering the retirement benefits nationwide for over 160,000 hardworking members of the United Association of Plumbers & Pipefitters and their families.
The Pension Services Analyst is responsible for conducting research and responding to all correspondence related to pension status in accordance with the National Pension Plan and Local Union Pension Plan Rules. This is no job for the faint of heart, your keen attention to detail is essential! But, if you have what it takes, and are eager and committed to join our transforming team, come on board!
Core Competencies
Excellent time management skills with the ability to set priorities and meet deadlines

Highly motivated self-starter

Ability to demonstrate honesty, integrity and professionalism at all times

Easily adaptable to changes in priorities and workload

Strong critical thinking skills and the ability to exercise sound judgment

Must have a professional and positive attitude with a customer service focused approach

Solid organizational skills and the ability to effectively multitask

Excellent analytical skills and ability to perform accurate mathematical calculations

Exceptional verbal and written communication and interpersonal skills including effective telephone communications

Ability to perform daily functions with minimal supervision, once fully on-boarded
Responsibilities
Responds to correspondence inquiries from Plan Participants, Pensioners, U.A. Local Unions, and attorneys regarding members' status, eligibility requirements, and other general questions related to the Plan Rules and procedures.

Calculates eligible pension credits from submitted earnings data, Hours Summary File and local union merger records as appropriate. Makes necessary requests to members, local unions, or other Fund departments for updating or correcting data.

Calculates estimated pension amounts and options under the National Pension Plan and Local Union Pension Plan Rules.

Processes inquiries, appeals and domestic relations orders within the time limits imposed by Employee Retirement Income Security Act (ERISA) and the Retirement Equity Act (REA).

Analyzes and processes appeals in accordance with PPNPF Appeals Processing Procedures, composes appeal acknowledgement letters and basic appeal briefs.

Recognizes model and non-model Qualified Domestic Relations Orders, reviews pre-application qualified model orders, and ensures domestic relations orders are processed in accordance with PPNPF Processing Procedures for Domestic Relations Orders.

Composes correspondence regarding Divorce Decrees, Separation Agreements, and other marital-related documents submitted to the Fund.

Produces high-quality documentation that meets applicable Fund's standards and is appropriate for its intended audience.
Qualifications
College degree or one year of related work experience.

Excellent verbal and written communication skills.

Must have a professional and positive attitude with a customer service focused approach.

Proficiency in Microsoft Office, and able to quickly master other computer applications.

Must be resourceful, innovative and forward thinking.

Able to work independently and within a team environment equally well.
Salary: $1,050.00/wk. ($2,100.00 biweekly)
Hours: 8:30 AM – 4:30 PM
Benefits:
The Plumbers & Pipefitters National Pension Fund offers a competitive salary along with benefits that protect you and your family. Employer paid benefits include medical insurance, prescription drug, dental and vision benefits, short- and long-term disability benefits, a defined benefit pension plan; plus 401(k) plan, flexible spending accounts and free parking!
Apply via our website at www.ppnpf.org and click on Employment Opportunities.
WHEN APPLYING: Be sure to indicate that you saw this information at UNIONJOBS.COM.