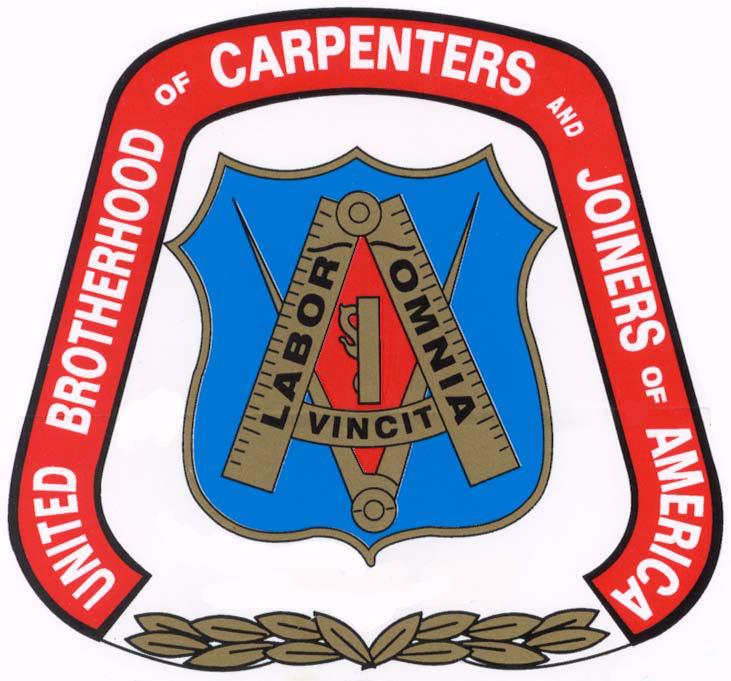 United Brotherhood of Carpenters and Joiners of America

Researcher-Analyst
Based at the International Training Center in Las Vegas, NV

The United Brotherhood of Carpenters (UBC) is a forward-looking union organization committed to meeting the challenges facing workers who build schools, offices, infrastructure and housing in the 21st Century. The UBC is looking to establish a Research Department to work with UBC officers and field representatives to win greater power, good jobs, and secure livelihoods for our 500,000 members in the U.S. and Canada. The position is based at our International Training Center in Las Vegas but serves officers, staff and members throughout the entire U.S. and Canada.
REQUIREMENTS
Bachelor's degree. Advanced degrees or studies a plus.

Two-plus years of full-time research-analysis experience or union strategic campaign experience;

Ability to exercise individual discretion & initiative while working within a chain of command;

Ability to juggle multiple projects, tight deadlines, and occasionally irregular hours;

Limited travel required (valid driver's license required);

Readiness, pending completion of a one-year probationary period, to make a long-term commitment to the working men and women represented by the UBC.

Willingness to undergo a background check and to sign a Certificate of Non-Disqualification per the Labor-Management Reporting and Disclosure Act of 1959 (29 U.S.C. 504).
QUALIFICATIONS
Demonstrated commitment to building the power of working people

Experience mining information from public and private datasets and records

Strong data collection, management & analysis skills

Spreadsheet modeling experience that calculate income and/or cash-flow is a plus

Demonstrated ability to plan and execute research, including research into operations of industry sectors, individual companies, and regulatory/policy bodies

Demonstrated ability to convert research findings into actionable campaign strategies and tactics;

Excellent skills in presenting complex information clearly and concisely, including through memoranda, presentations, and reports with data visualizations

Ability to produce issue & policy briefs

Familiarity with construction project management and/or city planning concepts is a plus
WAGES & BENEFITS
The salary of this professional position will depend on the candidate's skills and experience. Compensation adjusts annually at the discretion of the General Executive Board. Fringe benefits are excellent and include a family health plan, defined contribution and defined benefit retirement plans, holidays, and paid vacation.
The UBC, at its sole discretion, provides researchers with training to learn skills that advance the organization's mission.
TO APPLY
The position is available immediately. Email a cover letter and résumé to the attention of Justin Weidner, Chief of Staff (Jaime.Roemer@carpenters.org). Indicate on résumé your project experience and skill level with software such as Excel, R, Stata, Python, etc.
The United Brotherhood of Carpenters is an equal opportunity employer and encourages qualified people of all backgrounds to apply. If you are offered and accept the position, you will not be permitted to start work until you complete the Form I-9 and present document(s) required by Form I-9.
WHEN APPLYING: Be sure to indicate that you saw this information at UNIONJOBS.COM.