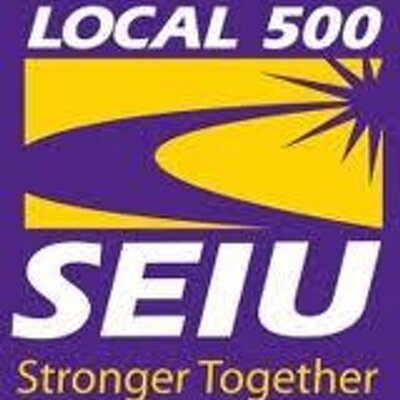 SEIU Local 500

Executive Director
Based in Gaithersburg, MD

The Executive Director works with leadership to ensure that Local 500 is growing and promoting the interests of education employees by building the power of the union.
SEIU Local 500 members work at colleges, universities, public schools, and nonprofits across Maryland, Washington, D.C and Virginia. We're 20,000 strong and growing. Our members are support staff, teachers, paraprofessionals, part-time faculty, childcare providers and workers who are also moms, dads, parents and neighbors.
Local 500 is a voice for change across Maryland and the District of Columbia. For nearly 50 years, we've been hard at work organizing public sector workers, from public school support staff in the 1960's to adjunct faculty today. At every step, we've stood for respect, dignity, job security, fair pay and benefits.
From the workplace to the corridors of Annapolis, we're still leading the fight, making sure employees gain the right to bargain collectively, advocating for better working conditions, and championing 21st century benefits for a 21st century workforce.
The Executive Director role is the highest-level staff position in the Local and reports directly to the elected President.
Additional information about Local 500 can be found at: https://www.seiu500.org.
We are looking for a leader who:
REQUIREMENTS:
Demonstrated successful experience:
Qualities, skills and abilities required
EDUCATION:
Bachelor's Degree
SALARY AND BENEFITS:
Competitive salary and excellent benefit packag
APPLICATION PROCEDURE:
To apply, please submit two (2) separate documents:
A letter of application that addresses how your experience and professional qualifications prepare you to serve the needs of Local 500 (not to exceed two pages)

A current résumé including an e-mail address and contact phone number
Send the above documents by email only to:
Margolies, Potterton and Associates*, Local 500 SEIU Search Consultants
kam47@cornell.edu
Potential applicants can have a confidential discussion with
Ken Margolies at 845 499 6636
Deadline: The deadline to apply is October 25, 2019.
*Margolies and Potterton is now Margolies, Potterton and Associates, Union Search LLC. We have added Associates with excellent reputations in the labor movement including Edgar deJesus dejesusedj@yahoo.com who is working on this search.
WHEN APPLYING: Be sure to indicate that you saw this information at UNIONJOBS.COM.