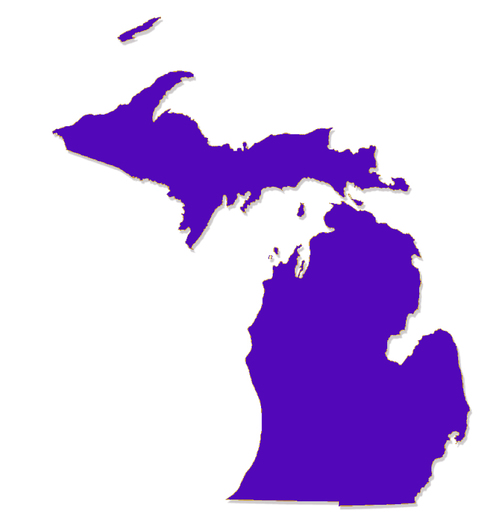 SEIU Healthcare Michigan

Internal Organizer
Based in Muskegon, MI
(working across West MI)

OVERALL JOB STATEMENT
An Internal Organizer ("IO") at SEIU Healthcare Michigan carries out a variety of job functions including participation in organizing, legislative and political actions, member training, developing worksite leaders, contract negotiations, handling grievances, and other tasks as needed. Any candidate must be willing to work long and irregular hours including weekends and evenings when called for. The IO must also be willing to travel with some possible overnight stays. This position is based in Muskegon, MI working across West MI.
JOB RESPONSIBILITIES
Identify, recruit, train and develop member leaders in chosen leadership roles; assist in defining leader roles; assist in developing plans for work-site campaigns.

Identify issues that matter to members and connect the importance of political engagement to creating real change.

Support and coach stewards in processing grievances, carrying out investigations, and conflict management. Meeting with employer representatives to hear grievances, resolve grievances directly with the employer, or develop cases for arbitration.

Create or assist members in creating communication systems; write and edit leaflets, proposals, newsletters, etc.

Negotiate contracts and assist other staff in negotiating contracts – from proposals through strike preparation.

Train, coach and mentor member leaders to sharpen and expand their ability to win for themselves, their families, and their communities.

Participate in organizing campaigns when requested, lead residual organizing campaigns in existing jurisdictions.
SEIU Healthcare Michigan recognizes post-secondary degrees often fail to communicate an applicant's skills and competencies. With that understanding, interested parties are encouraged to apply if they have at least two (2) years of relevant experience and can demonstrate the following knowledge, skills and abilities, with or without a college degree.
REQUIRED QUALIFICATIONS
Ability to communicate well in writing and orally.

Good personal organizational skills; good record keeping.

Must be computer literate; advanced computer skills a plus.

A commitment to supporting and promoting HCMI's core values and beliefs.

Must promote a work environment where everyone is treated with respect and dignity, and progressive, inclusive leadership.

Must have a valid driver's license and vehicle in good working condition. Must have proof of auto insurance.
SKILLS NEEDED
Ability to establish professional relationships with members in widely diversified ethnic, social and economic groups.

Ability to negotiate collective bargaining agreements and develop and execute contract campaign plans.

Ability to educate and mobilize membership around issues.

Ability to maintain rapport and navigate challenging conversations respectfully.

Ability to work under pressure independently.

Ability to meet deadlines and follow reporting requirements.
SEIU HCMI is an equal opportunity employer committed to a diverse and inclusive workforce. Women, people of color, those with disabilities, and members of the LGBT community are especially encouraged to apply.
TO APPLY
Interested candidates should send a cover letter and résumé to Roxy Wright, Office Manager via email to: roxy.wright@seiuhcmi.org, or fax 313.965.0422.
WHEN APPLYING: Be sure to indicate that you saw this information at UNIONJOBS.COM.