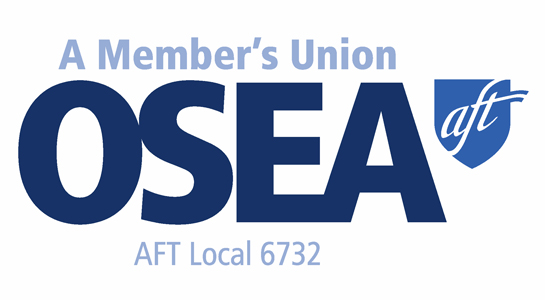 Oregon School Employees Association

Organizer

Based in Salem, OR

The Oregon School Employees Association (OSEA) is accepting résumés from individuals that are interested in working for a labor organization in the capacity of Organizer. OSEA currently has one Organizer position open.
The Oregon School Employees Association is a membership directed labor organization and represents classified employees working in Oregon's K-12 schools, community colleges, Head Starts, educational service districts, parks and recreation and library districts. In addition to the State Office in Salem, OSEA has eight field offices located throughout the state of Oregon.
Individuals submitting a résumés for this position should include their educational background and work experience. Specifically, resumes should include applicant's experience and knowledge in organizing existing and new units, collective bargaining, membership recruitment, program education, labor relations, organizing related experiences and provide examples of communication and planning skills.
ORGANIZER INFORMATION
GENERAL JOB DESCRIPTION:
Works under the general supervision of the director of Organizing; assists local chapters in the planning and implementation of a variety of organizing activities. Examples of such campaigns include: contract campaigns in support of chapters involved in negotiations for a collective bargaining agreement; anti-privatization campaigns; fair share campaigns; membership recruitment; chapter building campaigns; and political campaigns. The Organizer will develop and implement specialized trainings for chapter members to provide them the skills necessary to accomplish the goals established by the chapter and/or OSEA for each specific campaign. Organizers gather and analyze data necessary to measure campaign progress throughout the life of a campaign in order to move the campaign to a successful outcome. At the direction of the Director of Organizing, Organizers will identify, recruit, and train new activists and leaders. Organizers will conduct target and probe activities for potential external organizing campaigns.
SALARY/BENEFITS: Starting salary $62,172 per year, health benefits, 401k plan, dental insurance and employer-provided automobile.
JOB LOCATION: The open position is located in the Salem, Oregon office. Selected candidates may need to relocate.
TO APPLY:
Send Résumés to:
Oregon School Employees Association,
4735 Liberty Rd S, Salem, OR 97302,
before 4 p.m., Monday, August 26, 2019.
FAX: 503-588-8307 or Email: chris@osea.org
WHEN APPLYING: Be sure to indicate that you saw this information at UNIONJOBS.COM.