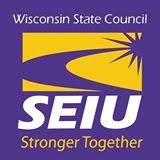 SEIU Wisconsin State Council

Political Data Lead
Based in Milwaukee, WI

Want to help beat Trump in 2020 and bring a working class voice to politics in Wisconsin that can't be ignored? Join SEIU Wisconsin's electoral team to build a strong, vibrant grass-roots voter contact effort. With about 2 million members nation-wide, SEIU is one of the largest unions in North America. We are dedicated to improving wages and expanding healthcare for working Wisconsinites. Our team will help defeat Trump, elect a champion for labor to the White House in 2020, as well as win Democratic legislative seats. This position will begin in the summer of 2019 and last through mid-November 2020. Applicants must have a passion for racial and economic justice, and be able to commit to the job through the election. They must also be registered to vote if eligible.
Political Data Lead Job Description
Purpose:
This is a lead level position that works directly with the Field Director and often with the International Union (IU) to inform statewide campaign strategy and ensure proper management of political data used and collected by Team Leads and canvassers. The Political Data Lead is directly responsible for generating reports, inputting data and interpreting results to assist the Field Director and the IU in the creation of target universes and setting voter contact priorities each day.
Primary Responsibilities: (Any one position may not include all of the specific duties and responsibilities listed. Examples provide a general summary of the work required and should not be treated as a total and complete list of expected duties to be performed by employees in the classification.)
Works closely with the Field Director to inform and implement campaign strategy by setting reachable knock and call goals across the state, by training canvassers on capturing and documenting relevant information from potential voters, and by recording the data obtained by canvassers and Team Leads when canvassing or calling

Will solve data management problems locally when possible (ex: setting guidelines for canvassers to turn in their canvass results so that no data is lost, training canvassers to help with data entry if the Data Lead is overloaded, etc.)

Will use the Voter Activation Network (VAN) to cut turf and generate targeted voter contact call lists, walk sheets and corresponding walk maps under the supervision of the Field Director

Create a site specific system of daily voter contact data entry into VAN to record voter contact IDs and results gathered from MPO or volunteer calling and/or canvassing

Report nightly to Team Leads their canvassers' voter contact IDs and results (1's, 2's, 3's, 4's, Not Homes, Disconnect, etc.)

Develop weekly plans for their assignment that correctly prioritizes the work and is consistent with the campaign goals

Participate in staff meetings

Plan, lead and participate in to door-to-door canvasses and phone banks, where needed.

Assess training needs of volunteers

Recruit, train, lead and motivate teams of volunteers for canvasses and other events, including rallies, where needed.

Knock on doors and participate in phone banks to talk to voters for purposes of persuasion or for GOTV, where needed.

Coordinate and manage phone banks

Other Duties As Assigned by the State Director
Skills Required:
Good listening and communication skills

Ability to work independently and to think on your feet

Good judgment in dealing with potential voters

Good judgment in interacting and communicating with political and community leaders and others

Willingness to work hard

Ability to walk long hours and distances in varying climates

Willingness and ability to take direction and function well within a team structure

Willingness to work, when assigned, in a coalition of other progressive allies outside of organized labor

Be able to communicate effectively and respectfully in diverse communities

Leadership skills that will enable them to operate as team leaders should the opportunity arise

Knowledge and/or experience in working with community based organizations (including neighborhood, religious, and civic organizations) and willingness to do outreach to community groups and leaders.

Willingness to learn new skills and keep current on the news and issues that affect the campaign

Bi-lingual in Spanish useful, but not required
Other Qualifications:
A valid and clean driving record (may make exceptions in some cases depending upon the needs of the campaign and the assignment)

Ability to secure a leave of absence from their current job(s) and dedicate themselves full time to the campaign

Is energized by political involvement

Must be registered to vote, if eligible
Direction
2020 Political Data Leads work under the overall direction of the State Field Director. This program is an independent expenditure campaign that prohibits coordination and/or contact with individual Presidential candidates and their campaigns.
Salary and Benefits
This is a salaried position, starting at $46,000. SEIU Wisconsin will offer a competitive benefit program.
SEIU Wisconsin is an Equal Opportunity affirmative action employer that values and respects the diversity of its staff. Women and people of color encouraged to apply.
To Apply
Send your résumé and cover letter to: seiuwisconsin2020@gmail.com.
WHEN APPLYING: Be sure to indicate that you saw this information at UNIONJOBS.COM.