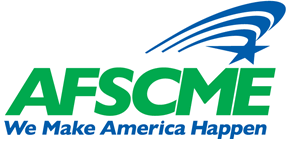 American Federation of State, County, and Municipal Employees

Legislative Affairs Specialist III
Federal Government Affairs Department
Based in Washington, DC
Headquarters

Legislative Affairs Specialist III
Federal Government Affairs Department
Location: Washington, DC (Headquarters)
USU Grade 10
Starting Salary: $84,874
This position is a primary lobbyist position in the AFSCME Department of Federal Government Affairs and is responsible for representing AFSCME legislative interests before the U.S. Congress, the executive branch and various executive branch agencies including monitoring legislative activities and providing analysis and comments on legislation.
Duties:
Prepares and delivers testimony and other written statements and serves as AFSCME's spokesperson with members of Congress, congressional and agency staff, and interest groups.

Drafts legislative language; provides technical briefings on proposed legislation and amendments proposed during legislative sessions and consults with relevant departments of AFSCME to keep them regularly apprised of developments.

Acts as primary liaison with members of Congress, their staff and committees of Congress and may appear before congressional committees/groups and travels to state councils to discuss AFSCME legislative agenda.

Serves as a specialist concentrating on major legislative/regulatory issues.

Responds to affiliate and members' inquiries on a wide variety of legislative and regulatory issues.

Prepares policy option papers, directs research projects and studies.

Staffs various policy making bodies within AFSCME, as assigned.

Speaks at various professional meetings/gatherings, conducts briefings and workshops at International and affiliate conferences and meetings.

Prepares articles for various AFSCME and outside publications enunciating the union's position on various issues.

Performs other duties as assigned.
Education and Experience:
Graduation from an accredited college or university in political science, history, or government.

Seven (7) to ten (10) years of related work experience or equivalent combination of related experience
Skills:
Considerable experience in working for labor unions or federal, state or local governments.

Considerable experience in oral and written communications including public speaking.

Considerable knowledge of the legislative process and the workings of Congress.

Thorough knowledge of legislation in the areas of labor law, unemployment, trade, social services, welfare reform and related appropriation issues.

Thorough knowledge of relevant coalition and support group organizations' operations.

Strong ability to communicate complicated information effectively both orally and in writing.

Ability to organize relevant lobbying coalitions.
Travel and work hours:
Occasional travel and extended work hours may be required.
Please submit résumé and cover letter to: recruiting@afscme.org.
Posting Date: July 3, 2019
AFSCME is an equal opportunity employer, and, as such, does not discriminate an employee or applicant on the basis of race, creed, color, age, sex, national origin, marital status, sexual orientation, gender identity, religious affiliation, disability, or any other classification protected from discrimination under applicable law.
WHEN APPLYING: Be sure to indicate that you saw this information at UNIONJOBS.COM.