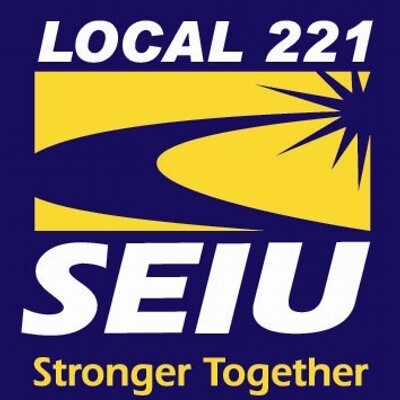 SEIU Local 221

Chief of Staff
Based in San Diego, CA

Service Employees International Union, Local 221 is a progressive union representing over 13,000 San Diego and Imperial County area employees, including County, cities, courts, schools, Health Clinics, Red Cross, and Head Start workers. Together our members are building a true union fighting to empower and improve the lives of our members, and to be the leading political and community voice for working families in San Diego. We believe that the values and issues of working men and women are integral to any form of social change. We are looking for energetic, hardworking staff that is committed to real change, who believes in the value of work and the value of public services, and who wants to be part of the team that wins for workers, their families, and their communities.
Purpose
The Chief of Staff will work as the key coordinator in an organization moving with ambitious speed on a multitude of fronts; as the link between the senior management team and the President and the Executive Board. The Chief of Staff will maintain awareness of progress towards goals on specific projects and overarching plans across the organization and keep the President well informed on a day-to-day basis. They must also coordinate teams and suggest additional resources or cross-department collaboration as necessary.
Position Summary:
The ideal candidate will be able to manage both the smallest details while maintaining a high-level view. In addition, must be an exceptional project manager, and be able to build trusted relationships across dotted line organizational charts. Must have impeccable discretion and bring an unflappable approach and behavior as well as excellent teaching and training abilities in managing a newly formed team. The Chief of Staff is responsible for managing and helping the President lead SEIU Local 221, including:

Directly supporting the President's leadership

Helping to shape and guiding the union's strategy and program

Leading the union's senior staff
KEY AREAS OF RESPONSIBILITY:
Drive the President's strategy to advance the priorities and plans of the union

When necessary, directly oversee or adjust critical projects

Works with the President, Directors and Coordinators to manage overall performance of staff.

Work with the President to guide strategy and program decisions with the Officers, Executive Board, and Senior Leadership

Ensure resource and staffing decisions match the priorities of the union

Develops and executes strategic goals and work plans with Directors based on direction by the leadership of SEIU.

Supervises Staff Directors: insures staff performance, maintains appropriate measurements and tracks progress of local goals to assess performance, conducts regular reviews, evaluations, and builds staff development plans; makes recommendations on hiring and firing to the President; organizes and runs staff meetings.

Insures integration of all work with organizing (both internal and external), special projects and political programs.

Oversees the stability and growth of Union

Drives progressive political culture among staff that embodies the best of trade union principles, the SEIU Mission, SEIU Leadership Standards, accountability, and pride in smart and effective staff work.

Liaison with International and sister local union partners on programs as needed.

Other responsibilities/duties as determined by the President.
LEADERSHIP STANDARDS:
Shared unity of purpose.

Openness to questions and willingness to learn.

Effective Communications skills.

A good team player that understands the whole is greater than the individual. Acts with the courage of our convictions.

Working together with accountability.

Commitment to inclusion.

Proven ability to provide effective leadership

Experience working as part of a team.
COMPETENCIES:
Clear, strategic thinking to prioritize staff work and help lead staff in a dramatically changing political environment under intense internal and external pressure.

Ability to unite a diverse leadership and membership.

High level skills around organizing campaigns (both internal and external).

Proven manager and supervisor capable of building high performing teams, and motivating and developing staff.

High level of facilitation and leadership skills in collaborative work.

Able to grow with the organization and open to a changing environment

Exercises high level of autonomous decision making and problem-solving skills.

Exemplary proficiency in interpersonal communication, listening, conflict resolution, and organizing persuasion with members, staff and allies.

High level ability to make sound independent judgments and take initiative.

Experience in collective bargaining and contract administration.

Provides guidance to identify, train, and develop members and staff for union leadership roles.

Ability to analyze union issues and prioritize work demands.

Emotional intelligence and professional self-management under pressure.

Knowledge of union history, the organization, and programs.

Proficiency in oral and written communication skills.

Professional standards of behavior, appearance.
JOB DEMANDS/REQUIREMENTS:
Must possess a valid California driver's license; and must possess an automobile for business use. Work is generally performed in the field with members and outside constituents. Salaried position, long and irregular hours required. Travel required. Frequent travel and overnight stays; occasional participation in special campaigns.
Scope and Nature of Supervision:
The Chief of Staff reports directly to the President.
To Apply:
A résumé is required for all applications and a cover letter is highly suggested. Your cover letter should explain your reason for wanting to work for us, an example of how you demonstrated success in a similar position. Mail or fax to:
Christa Fink
4004 Kearny Mesa Rd,
San Diego, CA 92111
Fax: (858) 560-1299 / Email: christa.fink@seiu221.org
This position is open until filled; however, the posting/acceptance of applications may close at any time.
AFFIRMATIVE ACTION EMPLOYER:
Local 221 is an affirmative action employer and encourages applications from all qualified candidates regardless of race, ethnicity, age, sex, sexual orientation, gender identity, marital status, religion, or disability. Local 221 works to ensure fair treatment of applicants and employees and actively enforces policies against discrimination and sexual harassment.
WHEN APPLYING: Be sure to indicate that you saw this information at UNIONJOBS.COM.