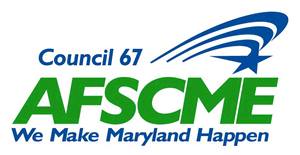 AFSCME Council 67

Receptionist
Administrative Support Department
Based in Baltimore, MD

Receptionist
Job Status: Full Time
Work Schedule: 9am to 5pm
Department: Administrative Support
3 to 5 years consistent related work experience
Essential Job Description
Greet persons entering establishment, determine nature and purpose of visit, and direct or escort them to specific destination.

Operate telephone switchboard to answer, screen, or forward calls, providing information, taking message and recover faxes. Know the location of the establishment and other off-site locations.

Process incoming mail, sort, distribute, log incoming certification. Prepare outgoing mail, messages or courier deliveries.

Transmit information such as message and documents to staff through (Outlook) software. Assist with mailing or other forms of communication to our Local Presidents/Members regarding union directives and priorities.

Support senior staff on task, such as proofreading; transcribing handwritten information; mass mailing projects. Supervisor to approve scope of work.

Maintain confidential filing system and yearly calendar for union activities.

Record receipts for services such as gift cards, certificates.

Maintain establishment inventory and communicate with off-site location for supply orders monthly.

Meet bi-weekly with supervisor to coordinate workflow and discuss office issues/concerns.

Keep front lobby and receptionist area clean.

Ability to accept responsibility and account for his/her actions. Pay attention to details of projects during tight deadlines.

Able to work in dependability and communication effectively with peers, senior staff.

Assist membership department with data entry.

Other duties as assigned.
Desired Qualifications
Candidates should be very dependable and possess a pleasant and professional demeanor; exceptional interpersonal and communications skills with the ability to assist members in stressful situations. Experience with Microsoft Office Suite.
To Apply
Please reply to: dhandy@afscme67.org.
No phone calls will be accepted.
WHEN APPLYING: Be sure to indicate that you saw this information at UNIONJOBS.COM.