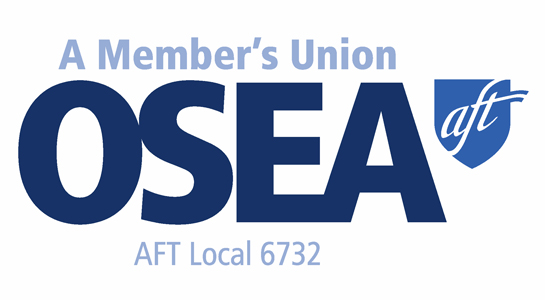 Oregon School Employees Association

Communications Specialist I
Based in Salem, OR
with some travel possible


The Oregon School Employees Association (OSEA) is accepting résumés from individuals that are interested in working for a labor organization in the capacity of Communications Specialist I to support OSEA's comprehensive communications program that presents a strong image of OSEA to its members and the public. OSEA currently has one Communications Specialist I position open.
The Oregon School Employees Association is a membership directed labor organization and represents employees working in Oregon's K-12 schools, community colleges, Head Starts, educational service districts and parks and recreation districts. OSEA has nine field offices located throughout the state of Oregon.
Individuals submitting a resume for this position should include their educational background and work experience. Specifically, resumes should include applicant's experience and knowledge in graphic design, editing, journalism and photography.
Communications Specialist I Information
GENERAL JOB DESCRIPTION:
Works under the supervision of the Director of Organizing or his/her designee. The primary duties include but not limited to writing, editing and designing the associations' regular and special publications, such as the Journal, publications, organizing materials, political campaign materials, training materials, meeting flyers. In addition, duties also include working with member leaders and the general public in marketing the organization as well as other work as required. The position is also responsible for leading the designing and editing of presentations for conferences and trainings. The applicant must have excellent writing, editing and proofreading skills along with a background in social media and public relations.
SALARY/BENEFITS:
Starting salary $58,536 annually; health, dental and vision benefits; 401K plan.
JOB LOCATION:
The position is located in the Salem office. Some travel may be required within the state of Oregon from time to time.
Send Résumés to:
Oregon School Employees Association
4735 Liberty Rd S
Salem OR 97302
Fax 503/588-8307 or Email: chris@osea.org
before 4 p.m. Wednesday, April 24, 2019.
WHEN APPLYING: Be sure to indicate that you saw this information at UNIONJOBS.COM.