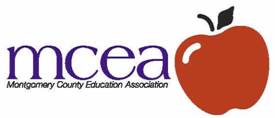 Montgomery County Education Association

Communications Specialist
Based in Rockville, MD

The Montgomery County Education Association (MCEA) represents more than 13,000 classroom teachers, guidance counselors, speech pathologists, media specialists, and other educators in the Montgomery County (MD) Public Schools system.
As one of the largest local affiliates of the National Education Association (NEA), MCEA is seeking a communications professional with 4-6 years of experience in communications planning and implementation; social media engagement, and media relations as well as outstanding writing and editing skills.
The successful applicant for this position will:
Work to amplify the voices of MCEA members so that their stories are part of the narrative regarding public education.

Staff the communications committee led by and consisting of MCEA governance and rank-and-file members.

Support a member-led union culture.

Implement the communications components of the organization's strategic plan.

Ensure consistent branding in all aspects of MCEA work.

Manage the development and delivery of written materials, including: e-newsletters, blog posts, press releases and media advisories, website updates, and social media.

Track web and social media analytics with an eye toward improvement and growth.

Manage relationships with outside contractors, as needed.

Develop and maintain relationships with media, including reporters, editorial boards, etc.

Identify strategic media opportunities, organize public press events, respond to media inquiries and coach designated member leaders in speaking for the Association.

Manage MSEA and NEA grant processes.

Coordinate large scale special events.
Education/Experience:
Bachelor's in English, marketing, communications, journalism, public relations, media relations or similarly situated field.

4-6 years' experience managing communications or media projects for a non-profit or for-profit organization.

Demonstrated experience working in communications in a fast-paced, diverse organization.

Excellent writing, editorial expertise and communications skills and the ability to translate information for all audiences.

Functional knowledge of website management and development and social media (Twitter, Facebook, Instagram).

Union or other advocacy work experience preferred.
Other skills desired:
Ability to thrive in a fast-paced environment and to handle multiple projects simultaneously.

Imagination, creativity, strong listening skills and high energy.

Bilingual in Spanish/English a plus.

Knowledge of current education, political and legislative issues at the local, state and national levels.

A strong commitment to organized labor and the role of educators in public schools.
Competitive salary and benefits:
Starting salary is commensurate with experience. MCEA provides a comprehensive benefits package including medical, dental, vision and prescription drug coverage, retirement savings plan, and long-term disability insurance. Salaries and benefits are in accord with a collective bargaining agreement.
MCEA is an equal opportunity employer and we strongly believe our organization and our work benefit from the experiences and perspectives of a diverse staff.
To Apply
Qualified applicants should send cover letter, résumé, and 3 writing samples to: Mary Neal, 12 Taft Court, Rockville, MD 20850, or electronically to mneal@mceanea.org.
WHEN APPLYING: Be sure to indicate that you saw this information at UNIONJOBS.COM.