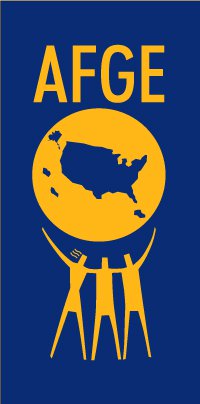 AMERICAN FEDERATION OF GOVERNMENT EMPLOYEES
Affiliated with the AFL-CIO
80 F St NW, Washington, DC 20001-1583

District Office Manager
G-10/11, NBU
Based in Pennsylvania


American Federation of Government Employees
National President
District 3
Exempt
CLASSIFICATION: DISTRICT OFFICE MANAGER, G-10/11, NBU
I. INTRODUCTION
The District Office Manager reports to assist AFGE District 3. The District through virtual interaction directs various programs and provide services benefiting AFGE Local Unions in the states within the District. The District Office is comprised of a National Vice President, National Representatives, and District Office Manager (DOM). This position relieves the NVP of Administrative burden and acts in his/her stead when necessary.
II.DUTIES AND RESPOSIBLITIES
1. Manages various programs and administrative activities for the district office;
2. Plans and implements program development and the delivery of the services;
3. Manages the various forms of communications for the office both internally and externally to maintain a professional image;
4. Supervises and coordinates overall administrative activities for the district office;
5. Processes credentials for District Caucuses and assists Credentials Committee at District Caucus;
6. Negotiates hotel, vendor and office space contracts for approval in accordance with the National Offices' purchasing policies and budgetary restrictions;
7. Assists in the preparation and administration of the budget;
8. Monitors and provides financial analysis of the operating expenses of the District;
9. Supervises the maintenance of office equipment, including copier, fax, etc;
10. Responsible for the district office day-to-day operations;
11. Prepares notification for various employee actions to the National Office, maintains and approves employee timecards. Communicate with the National Vice President, regarding employee concerns;
12. Coordinates the delivery of various training programs as directed by NVP. Sometimes may conduct the training;
13. Manages and coordinate the Website design, development, programming and administration including interactive applications, online databases and data storage;
14. Provides computer support and training on software applications;
15. May serve as team leader or project manager;
16. Research and rank arbitrators as request by the NVP.
III. WORK ENVIRONMENT
District 3, is a virtual office and this position requires a home-based office. AFGE will provide and the incumbent must have room for use of standard office equipment to include but not limited to a computer, printer/scanner, and phone. Some travel may be required to District and National events.
IV. PHYSICAL DEMANDS OF THE POSITION
Employee must be able to work in a stationary position for extended periods of time. While performing the duties of this job, the employee is regularly required to communicate information by talking and listening on a telephone and/or telephone conference call. Ability to operate a computer, and printer daily for a long period of time.
Further requirements of the job will include but not be limited to occasionally lifting of office products, files and supplies up to 20 lbs. Long hours are periodically required. District events may require being mobile to attend.
V. CONTROLS OVER WORK
Supervisor of the position is the District National Vice President, who provides only very general supervision. The incumbent is afforded wide latitude for independent judgments and decision, within the framework of established AFGE policy and approved District officer practices. The incumbent refers problems and matters to supervisor for advice and assistance if they are unprecedented and outside established policies or guides. This confidential position is excluded from all bargaining units.
VI. REQUIRED EXPERIENCE AND SKILLS
Must have at least seven years (combination of education/experience)

Administrative/Office Management experience;

High School graduate (or proven educational equivalent);

Demonstrates the ability to learn various computer applications of Microsoft Office software;

Ability to type at a minimum net speed of 60 words per minute (gross speed minus reduction for errors);

Ability to meet and interact with the public, Federation officials, government officials, co-workers by telephone, and in person. Provides helpful, and courteous assistance;

Knowledgeable of correct English usage, grammar, and possess good spelling skills;

Must have effective communication skills both written and verbal;

Web/Database management knowledge;

Analyze complex problems and suggest appropriate solutions;

Ability to negotiate effectively;

An interest in and loyalty to the labor movement;

Must be legally employable, consistent with federal law regulations.
VII. EEO STATEMENT
AFGE provides equal employment opportunities (EEO) to all employees and applicants for employment without regard to race, color, religion, sex, national origin, age, disability, genetic information, pregnancy, marital status, sexual orientation, personal appearance, gender identity and/or gender expression. In addition to federal law requirements, AFGE complies with applicable state and local laws governing nondiscrimination in employment in every location in which the company has facilities. The policy applies to all terms and conditions of employment, including recruiting, hiring, placement, promotion, termination, layoff, recall, transfer, leaves of absence, compensation and training.
To apply
Interested applicants please submit résumé to jobs@afge.org
WHEN APPLYING: Be sure to indicate that you saw this information at UNIONJOBS.COM.