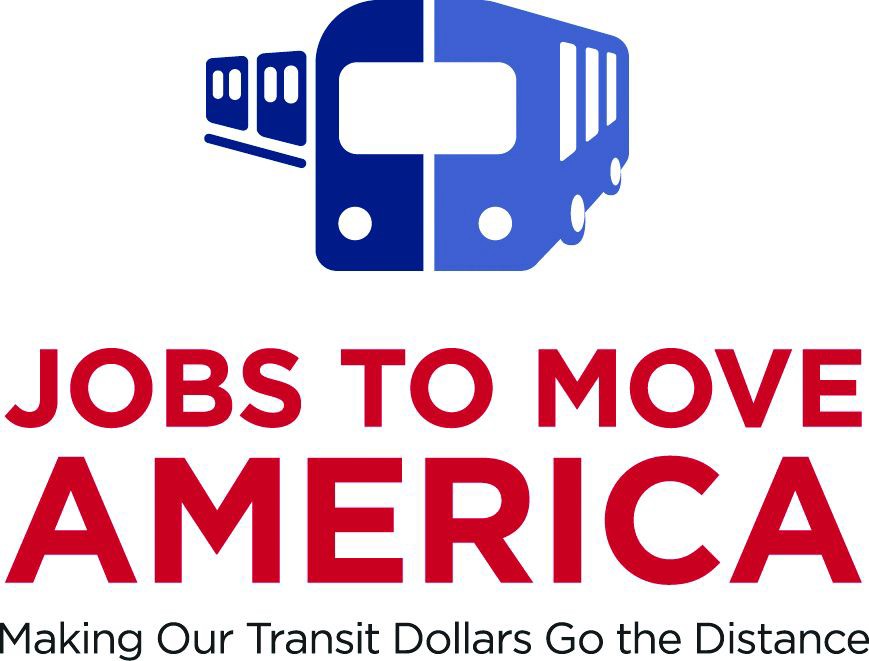 Policy Analyst
National Program
Based in New York City, NY

Jobs to Move America (JMA), a national nonprofit focused on social justice, job creation, and job quality in the infrastructure sector, is seeking to hire an out-of-the-box-thinking lawyer as a Policy Analyst for JMA's National Program, which focuses on building awareness and support for equitable infrastructure practices amongst decision makers, policy leaders and labor and community-based organizations across the country. The position will be based in New York City and will begin in early June 2018.
The position is ideal for someone interested in a blend of policy and advocacy work with the goal of improving worker equity, growing good governance, and strengthening American manufacturing. You will get to build a varied and compelling roster of experience; learn about decision-making at city, state, and national levels; work with a diverse range of stakeholders; and tackle big-picture policy questions. You will be encouraged to grow professionally and will have opportunities to stretch your skills. Just as importantly, you'll be part of a dedicated team that prizes open communication, mutual support, and hard work.
A person who will be successful in this position will have the following skills and abilities:
Strong writing skills (selected applicants will be asked to provide a writing sample and/or take part in a writing exercise)

Ability to perform research thoroughly, efficiently, and objectively

Legal training (candidates who have recently completed state judicial clerkships are encouraged to apply; bar membership in any state acceptable)

Experience working in policy and/or an strong interest in policy-making at the state and/or national level

Comfortable with taking initiative

Responsible and reliable; can be counted on to complete assignments accurately and on time

Ability to communicate effectively with a wide range of stakeholders

Ability to approach complex challenges thoughtfully and diplomatically
The work and projects for this position will include:
Performing legal research on various subjects related to JMA's work, including public records act law and federal procurement rules

Supervising/coordinating research projects that JMA will conduct in partnership with outside groups

Developing and coordinating panel discussions and presentations on JMA's work at national conferences

Developing and leading webinars on JMA's work for industry and community allies

Interfacing with JMA's partners in the labor community

Writing and editing briefing documents, handouts, website copy, and the hundred and one other types of writing that are part of a nonprofit's daily work
More about Jobs to Move America:
Jobs to Move America is a national organization working to ensure that public investment in infrastructure creates cleaner, more efficient transportation systems supports quality American manufacturing jobs, and generates career opportunities for historically underrepresented workers in the industry, as well as those facing barriers to employment.
Terms of Employment
The salary range for the position is $54,000 – $62,000 and is dependent upon experience. JMA offers full family health and dental benefits at no premium cost to the employee, retirement, transit passes, and generous time off.
Application Process
The person selected for this position should be ready to begin during the first week of June, 2018. Please email your cover letter and resume to cveeder@jobstomoveamerica.org with "Policy Analyst" in the subject line. Applicants who are chosen to move forward in the selection process will receive a response. No phone calls, please.
JMA is an equal opportunity employer. People of color, LGBTQ individuals, and women are strongly encouraged to apply.
WHEN APPLYING: Be sure to indicate that you saw this information at UNIONJOBS.COM.