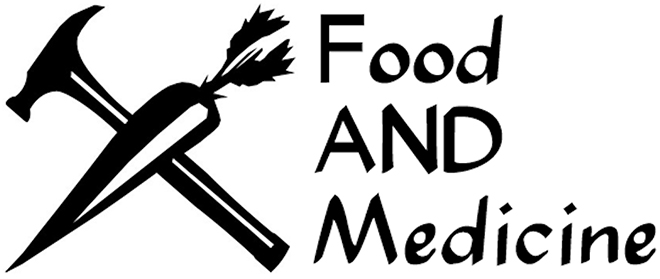 Food AND Medicine
(members National Organization of Legal Services Workers NOLSW, UAW 2320)

Community Organizer
Based out of the Eastern Maine Labor Council's Solidarity Center in Brewer, ME
Food AND Medicine (FAM) is seeking to fill a 6-month position for a Campaign Organizer to work on public issues including food justice, worker rights and public transportation. There is the possibility that this position may become permanent.
Background: Food AND Medicine is a grassroots, volunteer-led, community organization with nearly 20 years of history organizing on progressive issues in Eastern Maine. We have long and deep relations with unions, faith-based organizations and various agencies. We are a hybrid organization: we bring direct support to low-income people while also strengthening grassroots political education. As examples, we have organized 12 cooperative garden committees and have organized bus riders and supporters into a dynamic and effective voice for improved public transportation in the region. Our offices are located at the Eastern Maine Labor Council's Solidarity Center in Brewer, Maine.
In 2020, Eastern Maine looks to be one of the most contested electoral battleground areas in the country, with the Presidential, Senatorial and Congressional races all at play. FAM has great credibility in this region, with a broad constituency. In this context, we are looking to utilize educational forums, social media, earned media and various retail organizing to elevate our issues in the lead up to the November election.
Responsibilities:
Campaign development: The Organizer will develop a campaign around either worker rights or food justice, depending on the background of the candidate and the evolution of the campaigns. Specific tasks will include:
Develop relevant background pieces and talking points, in coordination with partner organizations.
Develop methods for member and constituency engagement, including educational forums, campaign petitions and actions, phone banking and other ways to engage and activate people on our issues.
Record, report on, and make programming changes as a result of campaign outcomes.
Organize and manage dedicated volunteers to support this work.
Constituent list management:
The Organizer will manage data on constituents who have donated to FAM, participated in FAM activities, or otherwise supported our work and mission. Specific tasks will include:
Develop methods to update and refine our lists using our data systems.
Organize and manage dedicated volunteers to support this work.
Social Media and Communications:
Working with other staff, develop and deploy social media actions under general messaging guidance. It is vital that our members and leaders feel both good and empowered in this process as we move our issues into the public debate in the 2020 election.
Other duties as assigned.
Qualifications:
The ideal candidate will have:
A commitment to FAM's approach, which focuses on grassroots organizing, leadership development and social and economic justice in Maine.
Demonstrated leadership and organizing skills.
Current knowledge of labor and local food issues and a commitment to building a progressive movement.
Strong writing skills, and the ability to represent FAMs goals, objectives and outcomes for programs and projects, both verbally and in writing.
Experienced in public speaking.
The capacity to work with diverse communities and to develop and maintain collaborative relationships.
Strong problem-solving and analytical skills.
Comfort working with a variety of software, internet and email platforms, including Microsoft Office (particularly Word, Excel). Ability to quickly learn new software.
The ability to be highly self-motivated, self-sufficient and self-directed. The ability to prioritize and manage multiple tasks and to complete assigned projects under deadlines. Excellent attention to detail and follow through.
Physical requirements include ability to spend hours listening and talking; working via computer and telephone; driving frequently to meetings and events; light lifting of equipment and materials; occasional night and weekend work, long days and overnight travel.
A collaborative working spirit and desire to explore ideas, test assumptions, and find solutions as a team.
Presence in and ties to Eastern Maine is helpful but not required for the right candidate; remote work is a possibility.
Preferred qualifications include:
Experience as a union or community organizer preferred.
Three years' relevant experience in staff supervision and/or volunteer management, preferred.
Reporting and Authority: The Organizer reports to the FAM Director.
Application Process:
Timeline: This position can start immediately. Search will continue until a suitable candidate is found. Candidates are encouraged to apply as soon as possible, as applications will be reviewed on a rolling basis.
How To Apply: Interested applicants should send (1) cover letter, (2) résumé, (3) at least three references and (4) a writing sample via email to: FAM@foodandmedicine.org.
Inquiries can be directed by email to: FAM@foodandmedicine.org, or to FAM's Director, Jack McKay at (207) 949-0708.
FAM is an affirmative action employer and strongly encourages people of color, women, l/g/b/t/q individuals, those with disabilities and those with working class backgrounds to apply.
Compensation/Benefits: Competitive salary and benefits. This is a full-time position. Benefits include health insurance and paid time off, covered under a union contract.
WHEN APPLYING: Be sure to indicate that you saw this information at UNIONJOBS.COM.