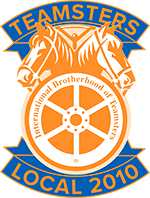 Teamsters Local 2010

Union Representative
Temporary Employee Assignment
Based in San Diego, CA
Union Overview
Teamsters Local 2010 has an urgent need for a temporary Union Representative assignment in the San Diego area for up to six (6) months beginning in June 2020.
This position offers a unique opportunity to represent administrative and allied service workers employed in higher education. The Union headquarters is in Oakland with a satellite office in Bellflower, California. This position will be supported by the Bellflower office. The Union is currently seeking to fill one full-time temporary position to work remotely in the San Diego area for up to six (6) months beginning in June 2020. Duties of the temporary assignment will include representation and organizing union member with work being monitored by the Regional Director
Description of Assignment
Work independently with little to no supervision representing members in the areas of wages, benefits and working conditions; Prepare and present grievance and arbitration cases as the principal Union advocate
Lead and support organizational change efforts for large complex organizations
Assess, groom and train union stewards and communication team members who can assist members in solving problems on the job through contract enforcement and direct action
Implement the Local's year round member mobilization and communication program. This includes but is not limited to internal organizing, organizing around workplace issues, and building grassroots mobilization around the Local's agenda
Collaborate, prepare and implement communication pieces for the region and enforce with the membership
Facilitate general and special membership meetings; Attend various meetings such as the Board of Regents, budget hearings, community meetings and political events
Welcome new members and provide in person orientation with emphasis on building a stronger union
Conduct research, compile, interpret, and analyze data; conduct classification & compensation studies
Develop expertise on employment trends, regional issues and communicate with coworkers and supervisors; Identify local groups, events, organizations etc., that may be resources for Teamsters members
Prepare and submit regular and ad hoc reports on regional activities as required
Support the development of contract campaign planning and execution; may act as a co-negotiator in bargaining
Minimum Requirements
3 years of experience representing workers in the labor movement. Experience with public sector bargaining units preferred. Working knowledge of HEERA and PERB desirable.
Experience with internal and external organizing campaigns
Experience working with leaders across multiple locations
College degree or extensive experience in a labor-related field
Strong public speaking skills and experience communicating union messages a must
Computer proficiency with database/spreadsheet, email, internet, word processing, & social media
Excellent written and verbal communication skills; Excellent listening, interpersonal, and problem solving skills
Ability to work long and irregular hours and sometimes on weekends
Ability to travel as needed, and for extended periods
Valid driver's license, auto insurance, and automobile for business use is required
Compensation
Competitive salary based on skill and experience. An auto allowance will be provided.
The Application Process
Interested parties should submit an application packet (in pdf format) including:
a cover letter
résumé covering your work history for the past 10 years
3 work samples (1-business letter to an employer; 1-communications piece to the member; and 1-sample grievance), and
3 professional references
To Melissa Munio at: mmunio@teamsters2010.org. Incomplete application packets will not be considered.
This position will remain open until filled.
WHEN APPLYING: Be sure to indicate that you saw this information at UNIONJOBS.COM.