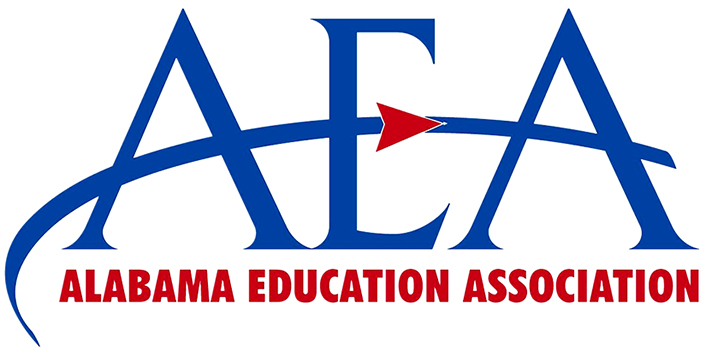 Alabama Education Association

Executive Director
Based in Montgomery, AL
THE ALABAMA EDUCATION ASSOCIATION IS AN EQUAL OPPORTUNITY EMPLOYER. THE ALABAMA EDUCATION ASSOCIATION SEEKS TO INTERVIEW APPLICANTS FROM AN APPLICANT/INTERVIEW POOL THAT REFLECTS THE DIVERSITY OF THE GREATER COMMUNITY.
The Alabama Education Association (AEA), headquartered in Montgomery, is the largest education association and employee organization in the state of Alabama. To promote educational excellence, the Alabama Education Association serves as the advocate for its members and leads in the advancement of equitable and quality public education for Alabama's diverse population.
The AEA membership is comprised of, pre-K-12 and post-secondary members, which includes certificated staff, education support professionals, administrators, aspiring educators, and retired educators, making the AEA the most inclusive and powerful voice of educators in the state. The AEA provides member workplace advocacy, legal assistance, professional development opportunities, member benefits, and a strong voice for education in the Alabama Legislature.
The AEA includes UniServ districts and local affiliates in urban and rural locations. The AEA is an affiliate of the 3 million members National Education Association (NEA), the nation's largest employee organization.
Position Overview
The Executive Director is the AEA's chief executive officer, who leads a staff of employees and is responsible for long term financial planning, managing finances and resources, and providing accurate information and guidance to the President of the AEA and governing boards.
The Executive Director is directly responsible to the Board of Directors, the body that supervises and governs the affairs of the Association. The Executive Director serves as a non-voting member of the Board. The Executive Director is charged with adeptly working with the President of AEA, managing and skillfully representing the long-term vision and strategic direction of the Association guided by the AEA Constitution and Bylaws, and governing body.
DUTIES AND RESPONSIBILITIES
Institutional Leadership – exercise inclusive and decisive leadership to advance the mission and vision of the AEA
Long Range Planning – maintain focus on the strategic goals and priorities established by systematic and strategic planning processes
Stewardship of Financial Resources – provide oversight and necessary due diligence to ensure the financial health of the Association.
Organizational Effectiveness and Accountability – drive for continuous improvement utilizing data and measurement to insure effectiveness and efficiency of AEA program and services
Public Education Advocacy – champion public education in Alabama, including building collaborative relationships between AEA and external stakeholders in order to shape the highest professional standards for state and federal education policy
Staff Relations – support high standards for work on behalf of AEA members and build effective relationships with management and staff unions.
OPPORTUNITIES AND CHALLENGES FACING AEA
AEA is recognized in every corner of the state as the voice of education professionals advocating for high quality public education
AEA is led by a president and elected board who recognize the need to make strategic changes that are designed to enhance public education and the professional lives of AEA members
AEA is developing systems and strategies to ensure the continuation of fiscal health of the Association in a challenging economic climate
Attrition of educators and attracting new educators through rebranding efforts that focus on AEA's strengths, tangible benefits and professional development opportunities
AEA is an influential association with a record of proven legal prowess, strong advocacy and credibility
AEA is committed to organizing, in which members are engaged and mobilized to achieve goals and thereby demonstrate the relevance and value of Association membership
AEA is poised to challenge the systematic and well-funded assaults on public education in Alabama.
AEA has a long history as a respected champion for social justice
REQUIRED COMPETENCIES
Member Focus
A leader focused on AEA member engagement, trust, and loyalty, and on fostering strong relationships among AEA and its members. Has a commitment to high quality programs and services that bring value to AEA members. Supports the collection of data to help the Association identify additional ways to offer value to its members' professional practice and careers. Ensures that the AEA stays vibrant and relevant as the education landscape and the demographics of the workforce continue to evolve.
Strategic Planning and Execution
Has success in leading organization wide efforts in planning, and driving effective implementation to achieve results. Manages and improves processes. Promotes a global, "big picture" perspective, and champions meaningful innovation. Uses sound judgment in analyzing issues to create strategic advantage.
Business Knowledge
Has a record of long-term financial planning, budget forecasting, managing finances and resources, and providing accurate information and guidance to governing boards. Has a record of creating fiscal soundness, sustainability, and resource stewardship. Has ability to manage and promote new technology, tools, and business practices to enhance the Association's interests.
Interpersonal Effectiveness/Communication
An effective communicator who has excelled in building successful relationships with diverse groups and individuals.
An established record of fostering teamwork and consensus, effectively managing conflict, provoking creative problem-solving, and necessary risk taking, and is inclusive of diverse individual and cultural perspectives.
An ability to deepen and refine all aspects of communication, from internal to external relationships with the goal of creating a stronger brand for the AEA.
Inspiring Leadership
A visionary who can inspire confidence with a record of success in organizational innovation and change. An influential public education advocate who understands the central role educators play in leading change in their professions. An organizer with a solid grasp of the role staff play in building member power. A nimble leader who can learn while leading and has the flexibility to adapt to political/organizational realities. Has a record of attracting and motivating highly talented staff, along with the ability to coach and mentor. Has a proven record of effective collaboration and relationship-building.
EXPERIENCE
A record of at least 5 years of senior leadership experience.
Background in public policy and/or labor advocacy.
Experience in public education advocacy preferred.
Demonstrated oversight of financial and budgetary matters is required.
Experience reporting to and advising an elected board of directors.
EDUCATION
Master's Degree from an accredited four-year college or university required; Doctorate or equivalent preferred.
A record of life-long learning, including recent professional development work.
COMPENSATION PACKAGE
The AEA is prepared to offer a competitive salary and benefits package commensurate with experience, skills and demonstrated abilities.
TO APPLY
To be considered for this position, please provide the following:
A current résumé reflecting qualifications for this position
A Letter of Application which specifically addresses how accomplishments in your career have prepared you to meet the challenges and opportunities presented in this position.
All materials must be sent electronically to the following:
NEA Human Resources: HREXECUTIVERECRUIT@nea.org.
For all questions regarding this search, including confidential inquiries please contact Glen M. Taylor via email: gtaylor@nea.org.
APPLICATION DEADLINE: AUGUST 30, 2020
WHEN APPLYING: Be sure to indicate that you saw this information at UNIONJOBS.COM.