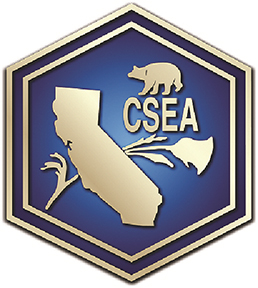 California State Employees Association
CSUEU/SEIU Local 2579

Executive Director
Based in Sacramento, CA

The Executive Director is a visionary, consistently challenging leaders and staff to think critically in implementing California State University Employees Union/SEIU Local 2579 (CSUEU) programs to benefit our diverse community. The Executive Director works with statewide leadership to ensure that CSUEU is protecting the rights of represented employees and building the power of the union.
Our Union represents approximately 16,000 employees across California. CSUEU's represented employees are the backbone of the California State University system. The Executive Director role is the highest-level administrator position in the CSUEU, and reports directly to the elected President.
Additional information about CSUEU/SEIU Local 2579 can be found on our website at: www.csueu.org.
Based in Sacramento California, we are looking for a leader who:
Provides day to day direction, guidance, training, and supervision for CSUEU staff located throughout California

Ensures quality representation to CSUEU's members on a day-to-day basis

Provides fiscal oversight including day-to-day spending and asset management

Develops a high-performing team; leveraging staff talents in service to members

Cultivates positive working relationships with CSUEU elected officers, CSU officials, public agencies, community organizations, and other unions to stay abreast of statewide concerns, interests, and trends with potential impacts on CSUEU bargaining units

Performs other related duties and attend meetings as required/assigned by the President
MINIMUM REQUIREMENTS:
Five years senior-level management experience

High capacity for managing multiple projects

Five years' experience working for a Union

Experience in grievance administration and contract bargaining

Working knowledge of contract administration

Demonstrated experience with internal and external organizing programs

Demonstrated experience working with Union leaders across a wide geographic area

Experience mentoring, supervising, training a large field and office staff

Strong oral and written communication skills

Excellent listening, interpersonal and problem-solving skills

Ability to exercise excellent judgment while working under pressure

Ability to work effectively with members and staff from diverse ethnic, age, social, and economic groups

Demonstrated computer proficiency including database, spreadsheet, email, internet, word processing and social media

Experience with public sector and union budgets

Ability to work long, irregular hours and weekends

Ability to travel as needed

Must live in close proximity to the Sacramento union headquarters
PREFERRED EXPERIENCE:
The ideal candidate would possess the following experience:
Proven ability to develop and win collective bargaining campaigns

Proven ability to develop effective strategies and lead teams in a variety of assignments

Proven ability to work effectively as part of the senior leadership team
EDUCATION:
SALARY AND BENEFITS:
CSUEU/SEIU Local 2579 offers an annual salary in the range of $130,000 - $150,000.
There is an exceptional benefits package including employer paid medical, dental, vision, long-term disability, and life insurance plans, employer funded contributions to the SEIU Officers and Affiliate's pension plan, 401(K) plan with employer match, company paid vacation and sick leave, plus 12 employer paid holidays and four floating holidays.
APPLICATION PROCEDURE:
To apply, please submit two (2) separate documents:
A letter of application that addresses how your experience and professional qualifications prepare you to serve the needs of the CSUEU (not to exceed two pages)

A current résumé including an e-mail address and contact phone number along with links to job-relevant professional social media listings, for example: LinkedIn.
Send the above documents by email only to:
Margolies and Potterton, CSUEU Search Consultants
Jim Potterton: jpotterton@sbcglobal.net
For additional information, nominations or confidential inquiries please contact:
Jim Potterton in California @ (831) 332-9324, jpotterton@sbcglobal.net
or Ken Margolies in New York @ (845) 499-6636, kam47@cornell.edu
OUR COMMITMENT TO EQUITY AND FAIRNESS
CSUEU is deeply committed to diversity and inclusion in its hiring practices. We are an affirmative action, equal opportunity employer. Women and people of color are encouraged to apply.
To protect the integrity of this search and selection process we require that all prospective Executive Director candidates and their advocates refrain from contacting members of the CSUEU leadership or staff about this position. Any questions or concerns about the process should be directed to the Search Consultants listed above.
Deadline for Applications: September 15, 2019 5PM Pacific
WHEN APPLYING: Be sure to indicate that you saw this information at UNIONJOBS.COM.