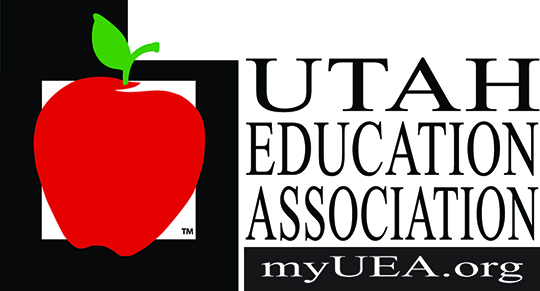 Utah Education Association

Information Technology Support / Building Coordinator

Based in Murray, Utah

Date of Posting: June 27, 2019
Closing Date: When Filled
Employment Date: Immediate
FLSA Classification: FT/Non-Exempt
Salary:
Starting salary will be commensurate with training and experience.
Range: $34,585-$39,175
Generous benefit package (insurance, retirement and leave benefits).
To perform this job successfully, an individual must be able to demonstrate the ability to prioritize projects and tasks, learn established processes and procedures, work in a team environment independent of constant direct supervision, and maintain regular, dependable, and on time attendance. On an infrequent basis, some overtime is required. It may be necessary to travel out of state for training (infrequent). Limited in state travel required. There is an opportunity for a higher level of technical responsibilities as the candidate's skills increase. This position works closely with the UEA director of Information Technology; reports to the executive director or designee.

POSITION SUMMARY & ACTIVITIES
IT Support Duties
Coordinating desktop IT support;

Assessing and conducting all password resets;

Providing live and remote audio and visual meeting support, including configuring, setting up, and supporting audio and visual equipment for onsite live meeting and for any remote needs;

Scheduling for live meeting and virtual meeting rooms;

Providing basic aid and support for current Windows operating systems which may include some troubleshooting for network connectivity issues;

Other duties as assigned.
Building Coordinator Duties
Coordinate all aspects of building maintenance including electrical, plumbing, heating, air conditioning, pneumatic air handling systems, structural repair, and grounds keeping;

Coordinate trash and recycling pick up;

Assist on mail deliveries to area post offices and larger bulk mailings to the main post office;

Purchase of all building and kitchen supplies;

Coordinate logistics for off-site meetings/conferences including moving materials and equipment, staging and supervising contingent workers;

Drop off and/or pick up materials, supplies, etc. for Association business (infrequent and typically during normal business hours);

Attend meetings that are held after normal business hours or away from the office (infrequent);

Coordinate maintenance of UEA vehicle(s);

Participate in office-wide projects as requested;

Possible lifting, up to 50 pounds;

Other duties as assigned.
EDUCATION, EXPERIENCE & SKILLS
Two to four years' recent experience in coordinating building operations and working knowledge of the maintenance items listed under duties above.

Two years' experience in technical support or Associate level degree in IT related fields;

Demonstrated ability to research issues to find answers;

Strong background in Office 365 applications use and troubleshooting;

Some experience or ability to learn setting up and using meeting room audio and visual equipment and using Zoom-like applications for web conferencing preferred;

Microsoft certification, for example the Microsoft MTA (Microsoft Technology Associate) certificate preferred;

Experience with supported products and technologies including Windows operating systems, Office 365 products, Adobe, and some online applications;

Strong interpersonal skills; ability to work independent of direct supervision and in a team environment;

Manage multiple projects simultaneously;

Function well under pressure and meet deadlines;

Valid Utah Driver License
To Apply
Individuals interested in this opportunity are to submit a letter of interest, résumé and three letters of professional references electronically to:
UEA Human Resources
hr@myuea.org
The UEA is an Equal Opportunity Employer
WHEN APPLYING: Be sure to indicate that you saw this information at UNIONJOBS.COM.