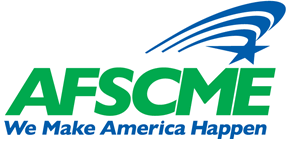 American Federation of State, County, and Municipal Employees

Political Finance and Compliance Coordinator
Political Action Department
Based in Washington, DC
Headquarters

Political Finance and Compliance Coordinator
Location: Washington, DC (Headquarters)
USU Grade 8
Starting Salary: $72,447
Duties:
Coordinates internal financial procedures and campaign finance compliance reporting.

Works with departmental managers, accounting and human resources departments and senior staff to ensure full and accurate accounting for contributions and staff time.

Complete and timely reporting of said contributions to appropriate departments and agencies and full compliance with all applicable internal and external procedures and reporting requirements.

Directs departmental clerical staff in preparing paperwork, transmittal letters, compliance forms and other required documents.

Researches contribution levels for candidates and determine the scope of on-site campaign assistance.

Manages the filing of campaign contribution reports to appropriate government agencies.

Coordinates components of the budget process, including gathering information from state reports, identifying compliance and reporting needs and supervising the filing of said reports.

Works within and outside the department to inform staff of campaign finance and compliance needs.

Works with affiliates on campaign finance and contribution related requests.

Other related duties as assigned.
Education and Experience:
Graduation from an accredited four-year college or university with course work in political science or equivalent experience.

Three (3) to five (5) years of related work experience of experience in labor relations and political campaign issues; or any equivalent combination of education and experience.
Skills:
Knowledge of labor unions and their role in political campaigns.

Knowledge of relevant computer software packages.

Familiarity with basic campaign finance rules.

Extensive experience with accounting practices and financial management procedures.

Effective skills in analysis and interpretation of campaign finance rules and processes.

Ability to conduct sound research and make logical conclusions.

Ability to work under deadline pressures.

Ability to communicate effectively both orally and in writing.
Travel and work hours:
Travel and extended work hours may be required.
Please submit résumé and cover letter to: recruiting@afscme.org.
Posting Date: July 2, 2019
AFSCME is an equal opportunity employer, and, as such, does not discriminate an employee or applicant on the basis of race, creed, color, age, sex, national origin, marital status, sexual orientation, gender identity, religious affiliation, disability, or any other classification protected from discrimination under applicable law.
WHEN APPLYING: Be sure to indicate that you saw this information at UNIONJOBS.COM.