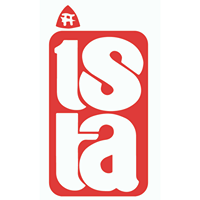 Indiana State Teachers Association

Assistant to the Executive Director and Chief Financial Officer
Based in Indianapolis, IN

General Description of the Position's Function and Purpose:
This position provides skilled support assistance to the executive director and the chief financial officer (CFO) with minimal supervision and always acting in a confidential and discretionary capacity. This employee reports to the executive director. This employee coordinates and controls the work of extensive and complex Association programs. Under the direction of the executive director, the employee may be assigned to supervise other management support personnel. Based on knowledge of policies, procedures, views, plans and interest, said employee takes initiative in managing the flow of papers and work and using sound judgment and tact in deciding priorities. Additionally, this position requires skilled support for the ISTA Board of Directors. The qualifications, duties and responsibilities listed below are those required for the position, but do not encompass all that may be included in the day-to-day performance of this position.
Responsibilities:
Provide administrative support for the executive director.

Provide administrative support for the CFO.

Under the direction of the executive director or CFO, supervise other management support personnel and manage the work assignments of such staff.

Participate in management team meetings as requested.

Provide support for the ISTA Board of Directors and its subcommittees.

Provide support for the ISTA Insurance Trust Board of Directors.

Maintain and keep accessible and in order official governing documents of the Association including board policy, standing rules, bylaws and articles of incorporation.

Maintain the official permanent records of the Association in accordance with the Association's policies.

Support the Affiliate Relations Committee, as needed.

Send out notices of staff and officer events, order flowers, send cards and/or make donations on behalf of ISTA in accordance with Association practices and/or policies.

Maintain certain human resource files and electronic records.

Provide operational support for efficient office functioning including maintenance of building access keys, coordination of office needs with building maintenance and security and other similar functions.

Prepare and organize materials and activities as needed for management staff.

Review expense vouchers for compliance and code appropriately for authorization and payment.

Administer the Association's strategic calendaring function.

Schedule meetings, prepare materials and keep and distribute accurate minutes as appropriate.

Other duties as assigned.
Qualifications:
Relevant associate degree or equivalent experience (i.e., three years of progressively responsible executive assistant experience, including entry level supervisory experience).

Fast and accurate typing skills.

Skill in taking minutes and notes.

Knowledge of ISTA organizational structure, including the internal and external functions, office routines and administrative procedures preferred.

Knowledge of grammar, spelling, punctuation and accepted typing styles and formats.

Skill in basic mathematical computations, assisting with budget preparations and preparing vouchers for approval.

Excellent technology skills, including proficiency in Microsoft Outlook, Word, Excel, PowerPoint, Publisher, NEA360 and the operation of common office equipment.

Flexibility, good judgment and initiative required.

Ability to handle confidential matters with discretion.

Ability to be effective under pressure in solving office problems independently.

Demonstrated ability to communicate tactfully, courteously and effectively, both verbally and in writing.

Detail-oriented and a keen ability to prioritize tasks.

Ability to work well and harmoniously with others.

Ability to carry out assignments with minimal supervision.

Ability to keep accurate records and proficiency in filing.

Demonstrated experience and success in working effectively under pressure, solving problems, completing work accurately and within established timeline and meeting stringent deadlines.
Location:
This position is located at ISTA headquarters downtown Indianapolis.
About ISTA:
ISTA is a professional association organized to sustain quality public education, improve students' educational opportunities and advance the professional status of educators.
Our purpose is to develop and organize members as leaders, professionals and active citizens to improve the professional status of educators and educational opportunities for Hoosier kids.
To Apply
This position will remain open until filled. We will begin reviewing applications the week of June 10, 2019. To be considered, applicants must provide a résumé, letter of interest, and contact information for three references. Please send those items to Amy Kishton at akishton@ista-in.org.
Learn more about ISTA at ista-in.org.
The Indiana State Teachers Association provides equal employment opportunities (EEO) to all employees and applicants for employment without regard to race, color, religion, sex, national origin, age, disability or genetics.
WHEN APPLYING: Be sure to indicate that you saw this information at UNIONJOBS.COM.