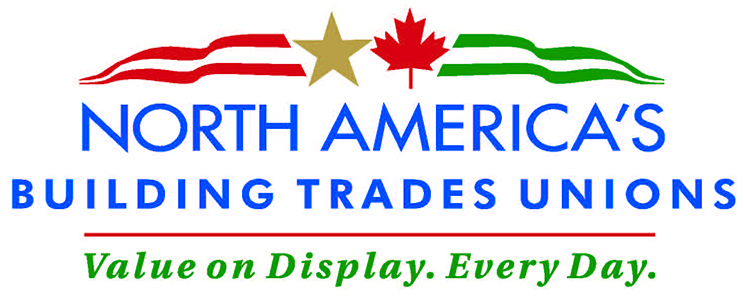 NABTU
North America's Building Trades Unions

NABTU Apprenticeship Readiness Programs Coordinator
Department of Education and Research
Based in Washington, DC

Who We Are
North America's Building Trades Unions (NABTU) is dedicated to the stability of employment and economic security of organized construction workers in North America. Through Apprenticeship Readiness Programs (ARPs), NABTU's Department of Education and Research works to provide interested candidates the opportunity to gain the necessary and fundamental education and knowledge that will enable them to better succeed in a formal construction craft apprenticeship program with one of our 14 affiliated unions. With a particular and specific emphasis being placed upon a broader outreach to women, people of color and transitioning military veterans, ARP's aim to expand diversity in the U.S. construction industry workforce, while simultaneously informing and empowering candidates in their apprenticeship selection process.
Overview
NABTU's Department of Research and Education seeks an individual to coordinate Apprenticeship Readiness Programs across the United States. This position reports directly to the Director of Research and Education, and provides day-to-day administrative and educational support for ARPs nationwide, including the following tasks: responding to inquiries from prospective ARP participants and sponsors, conducting outreach efforts, developing marketing material, forming relationships with community-based organizations and working with State and Local Building Trades Councils on the implementation of new programs and on the continual improvement of existing ARPs.
Duties
Coordinate administrative aspects of the ARP's including:
Student enrollments

Curriculum revisions

Monthly conference calls

Respond to inquiries

Work with local partners on program development

Work with Operations Department on invoicing and billing

Prepare materials for MC3 Train the Trainer

Provide technical assistance to existing ARP's

Additional Duties include:

Work with Marketing and Communications Department to develop marketing material for ARP's

Research general topics in the Construction Industry (i.e. Apprenticeship, Infrastructure)

Support other Building Trades educational programs

Assist Director of Research on any other relevant tasks
Minimum Qualifications
Bachelor's Degree or higher,

Good customer service skills,

Ability to plan, coordinate and review work of multiple programs,

Proficiency with Microsoft Suite,

Ability to speak and write clearly and concisely,

Ability to prepare concise reports as needed,

Ability to effectively work with State and Local Building Trades Council leaders, and representatives of outside agencies, businesses and the community, and

Ability to work independently and exercise independent judgment.
Additional Skills
Excellent writing, editing, problem solving, organizational and multi-tasking skills with the ability to plan, prioritize, and coordinate multiple projects, simultaneously, while meeting deadlines, and

Ability to work with and respect people from diverse backgrounds.
Salary and Benefits
This is a full-time, salaried position. Salary is competitive, based on experience, with generous benefits. Interested applicants should email cover letter and résumé to: HR@buildingtrades.org. Or, mail to: Thomas J. Kriger, NABTU Director of Research, 815 16th Street NW, Suite 600, Washington DC 20006. Position available immediately.
NABTU is an equal opportunity/affirmative action employer.
WHEN APPLYING: Be sure to indicate that you saw this information at UNIONJOBS.COM.