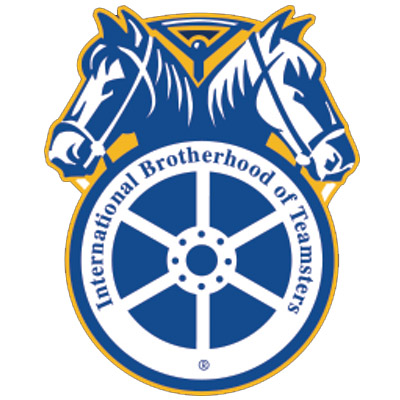 Teamsters Local 911

Organizer
Private Sector (Parking)
Based in Bellflower, CA

Union Overview
Teamsters Local 911 is pleased to announce the Organizer – Private Sector (Parking) position.
This position offers a unique opportunity to play a leadership role organizing private sector workers employed with various parking employers throughout Southern California. The Union is currently seeking to fill one position to organize workers in bargaining units within Los Angeles, Riverside and Orange Counties. The Union office is located in Bellflower, California. The position will be responsible to represent the interests of Teamsters Local 911, its officers, members and staff at all times with Employers, State Federations, area Labor Councils, affiliates and constituency groups and will report to the Secretary-Treasurer and President.
Organizers are considered 'at will – exempt' employees. They will be responsible to organize and work with shop stewards, union activists and volunteers and exercise independent judgment and decision making.
Ability to communicate in English and Spanish is a must.
You will need to be self-motivated with a desire to help others. In moments of chaos, you can rely on your organizational skills and your strong ability to prioritize and communicate effectively to get you through even the most demanding of situations.
Description of Duties
Work independently with little to no supervision organizing members.

Ability to act as lead organizer

Develop and maintain positive relationships with labor relations counterparts, elected officials, local labor leaders, and community organizations

Plan and facilitate special and general membership meetings with workers at their jobsite

Engage worksite leaders for special projects, committees, and volunteer opportunities

Communicate with the Secretary-Treasurer, President, Business Representatives, and shop stewards

Conduct research, compile, interpret, analyze data, and make recommendations

Prepare leaflets, bulletins, etc. for communication with prospective members

Make presentations to employees and members

Maintain tolerance and composure in stressful and emotional situations

Be reliable, dependable, and have a strong work ethic
Minimum Requirements
Ability to communicate in English and Spanish is a must

2 or more years' experience as an Organizer in the private sector is preferred but not required

Experience with organizing campaigns

Experience planning and implementing political actions such as long term informational picketing and public demonstrations

College degree in labor-related field is desired but not required

Must possess effective time management skills, including prioritizing and managing multiple tasks

Strong public speaking skills and experience communicating union messages a must

Computer proficiency with database/spreadsheet, email, internet, word processing, & social media

Excellent verbal communication skills

Ability to translate both orally and in writing in Spanish is desired

Excellent listening, interpersonal, and problem solving skills

Ability to work long and irregular hours and sometimes on weekends

Valid driver's license, auto insurance, and reliable automobile for business use is required
Compensation
Teamsters Local 911 offers competitive salary commensurate with work experience. In addition medical, dental, vision, life insurance, pension and 401k will be offered.
The Application Process
Interested parties should submit an application packet (in pdf format) including:
Cover letter

Résumé covering your work history

The names and contact information for 3 professional references
Submit to mjaklevick@Teamsters911.com. Incomplete application packets will not be considered.
The filing deadline for this position will be Monday, July 29, 2019.
Successful candidates must submit to a background screening.
WHEN APPLYING: Be sure to indicate that you saw this information at UNIONJOBS.COM.