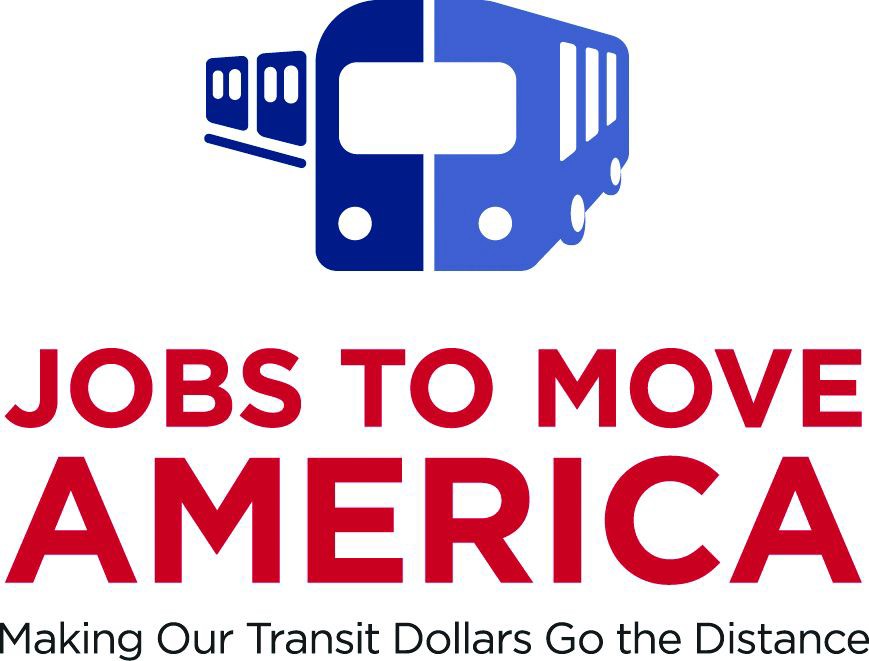 Jobs to Move America

New York/New Jersey Program Director
Based in New York City, NY

Location: New York, New York
Deadline to apply: April 30, 2019
Start date: Starts immediately
About the position:
JMA is currently seeking a Director with experience with strategy development as well as leading and managing comprehensive campaigns. The director will be expected to lead policy and community benefits agreement campaigns that result in global manufacturing firms committing to creating family-sustaining climate manufacturing jobs, a just transition, and generating economic opportunities for groups that have historically faced systematic barriers to accessing good jobs. The ideal candidate will have a proven ability to foster coordination and cooperation among diverse, even competing, groups. They will be committed to advancing our campaigns amongst stakeholders, able to handle multiple responsibilities at the same time, and work independently.
About Jobs to Move America (JMA)
JMA is a national strategic policy center that supports reinvesting taxpayer dollars to create good jobs and a fair and prosperous society. We are committed to reclaiming our government as a force for good, expanding access to clean jobs for all working people, and transforming our economy through coalition building and policy development that centers environmental sustainability, racial and gender justice.
JMA is partnered with the AFL-CIO and six international labor unions. JMA also maintains regional coalitions of community, faith, environmental, and civil rights organizations across the U.S. We have offices in New York, Illinois, California and Alabama and are quickly expanding. This position will report to the Deputy Director.
Responsibilities
Lead strategy development with a diverse set of stakeholders.

Build an advocacy program to educate elected officials and policymakers, leading to the adoption of JMA's policies on transportation infrastructure projects.

Cultivate relationships with elected officials, heads of public authorities and their staffs, as well as other key decision makers.

Supervise two research staff in the development of reports, fact sheets, white papers, and other campaign materials to inform campaign strategy and tactics.

Manage an organizer that builds a broad-based coalition to support winning policy and community benefits campaigns.

Move campaign messages effectively across media.

Create a strategic campaign plan that includes research, organizing and communications components.

Coordinate New York/New Jersey campaign efforts with JMA's national, California and Illinois campaign leads, and other key national partners to ensure alignment around goals.
Qualifications
A minimum of 5 years of experience with issue-based economic justice, environmental justice or worker organizing campaigns, including at least 2 years of experience in a lead role, supervising organizers and researchers.

Demonstrated success in managing and developing staff.

Experience developing and implementing a comprehensive campaign plan that includes research, organizing, and communications.

Demonstrated commitment to advancing the interests of low income and communities of color, women, and/or formerly incarcerated people.

Ability to communicate effectively with a wide array of constituencies including elected officials, agency staff, and members of the public.

Ability to effectively manage a workload with competing priorities, collaborate as part of a team, and work in a deadline driven environment.

A demonstrated commitment to excellence and a history of getting things done even in the face of obstacles.
EXTRA CONSIDERATION will be given for candidates who:
Identify as persons of color, women, veterans, or formerly incarcerated persons and/or have had experience working with more than one of those groups.

Have experience working in the labor movement.

Are fluent speaking a language other than English.

Have experience with a workforce-reentry and/or pre-apprenticeship program.

Have a bachelor's degree or equivalent experience.

Have experience managing a budget and/or working with funders.
Terms of Employment
The salary range for the position is $72,000-$78,000 annually and is dependent upon experience. JMA offers full family health and dental benefits (at no premium cost to the employee), retirement, generous time off, cell phone reimbursement and transit passes.
Application Process
This position is available immediately. Please email your cover letter, résumé and brief writing sample to: lnguyen@jobstomoveamerica.org with "NY/NJ Director" in the subject line. Applicants who do not meet the minimum qualifications will not receive a response. No phone calls, please.
JMA is an equal opportunity employer. People of color, LGBTQ individuals, and women are strongly encouraged to apply.
WHEN APPLYING: Be sure to indicate that you saw this information at UNIONJOBS.COM.